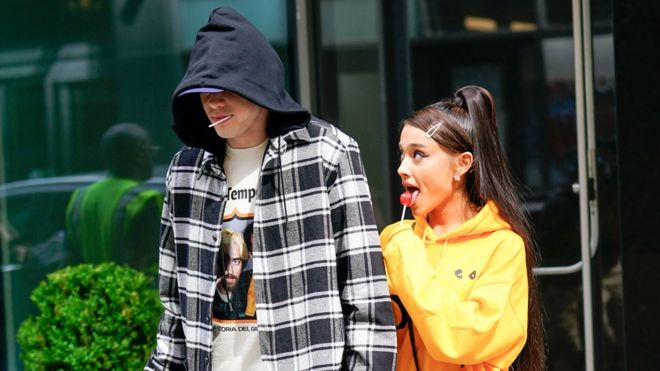 Comedian Pete Davidson has confirmed he is engaged to Ariana Grande, adding: "I feel like I won a contest."
The couple started dating in May and there was speculation earlier this month they were planning to get married.
Speaking on The Tonight Show with Jimmy Fallon, Pete – best known for his role on US comedy show SNL – confirmed they were engaged, adding: "It's lit."
He said one fan even came up to him and said: "You gave me hope".
It's the first time either of the pair have spoken publicly about their engagement – although Ariana appeared to confirm the news earlier this month when replying to fans on social media.
i thought u into my life ? woah ! look at my mind ?⚡️?

A post shared by Ariana Grande (@arianagrande) on May 31, 2018 at 12:51pm PDT

On The Tonight Show, Jimmy Fallon jokingly told Pete that he "didn't have to get engaged to Ariana Grande to…
Ariana Grande
Comedian
Engagement
Jimmy Fallon
Pete Davidson
The Tonight Show
Comments