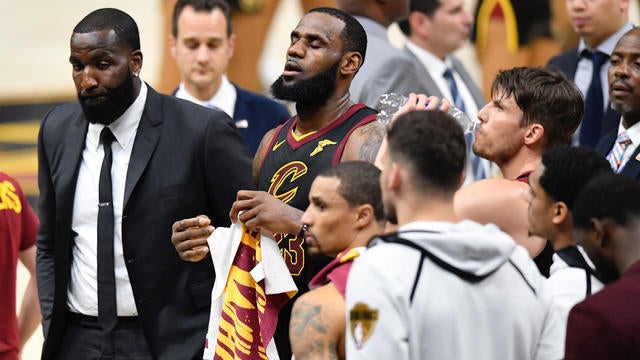 Domino effect of LeBron's decision
NBA free agency doesn't officially start until Sunday, but the rumor mill is already swirling violently. With huge stars like LeBron James, Paul George and Kawhi Leonard involved, this promises to be one of the most exciting offseasons we've seen in a long time.
To keep all the rumors straight, we'll continue to update this post with the latest information on signings, trades and negotiations. Happy NBA offseason!
Thursday, June 28


The Spurs reportedly aren't interested in taking back Lonzo Ball from the Lakers in any potential Kawhi Leonard deal, according to Tim Bontemps of the Washington Post. The Lakers are reportedly trying to sweeten the pot by acquiring a draft pick from the Nuggets, which they would use in the Leonard trade. Full story (8:25 p.m. ET)

76ers putting together package for Kawhi
The 76ers are reportedly thinking about making a run at Kawhi…
Aaron Gordon
Kawhi Leonard
LeBron James
Lonzo Ball
Los Angeles Lakers
National Basketball Association
NBA salary cap
Patch (computing)
Paul George
Rumor
Comments