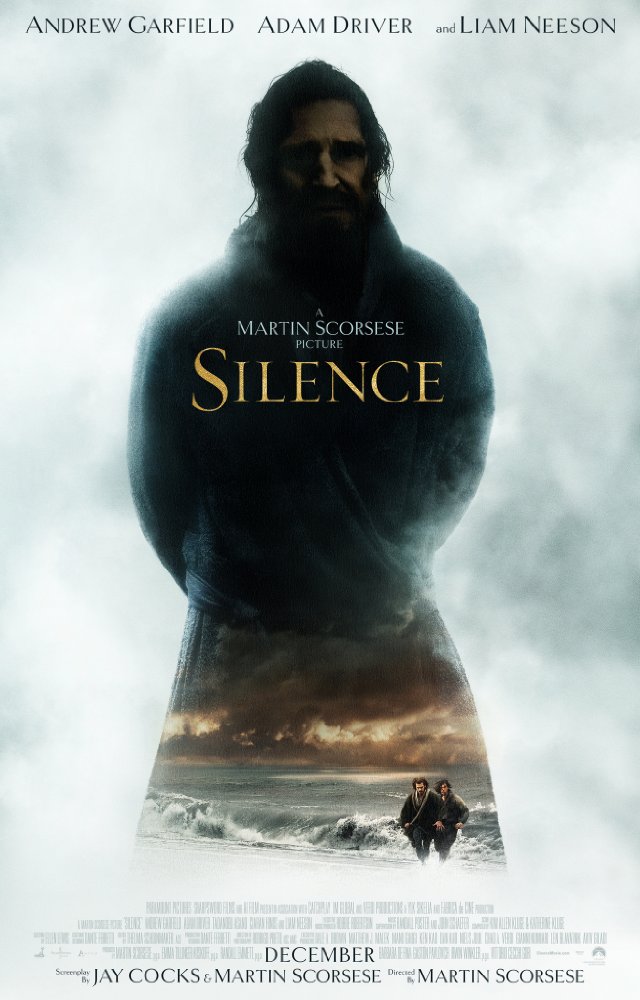 Oscar-winning director Martin Scorsese's next film is Silence, a violent and bleak drama set in 17th century Japan. It follows two missionaries (a gaunt Adam Driver and Andrew Garfield) as they're sent to the Land of the Rising Sun to uncover information about the whereabouts of a Father (Liam Neeson).
The intense trailer for the epic film launched this week and was accompanied by trailers featuring other Hollywood heavyweights. The Comedian with Robert De Niro, Passengers with Jennifer Lawrence and Chris Pratt, and Smurfs: The Lost Village with Joe Manganiello released clips as well. ~Matthew Pariselli
Check out this week's list of alluring new trailers below:
Silence- At a time when Christianity has been outlawed in Japan and those who follow the faith have gone into hiding or have been killed, two young Christian missionaries, Sebastião Rodrigues (Andrew Garfield) and Francisco Garrpe (Adam Driver) travel to Japan in the 1600s to search for their missing mentor, Father Cristóvão Ferreira (Liam Neeson). They're immediately put in danger when they enter the country and witness countless of Christians being murdered in cold blood. Based on the 1966 novel of the same name by Shūsaku Endō.
Something happened while we were trying to play your video! Click replay or simply reload your page.
RELOAD YOUR SCREEN OR TRY SELECTING A DIFFERENT VIDEO
The Comedian- Aging comedian Jackie (Robert De Niro), once the star of a successful TV sitcom, has fallen on hard times. He's having difficulty finding work and when his agent finally gets him a nightclub gig, he blows it by attacking a member of the audience for filming his act. While serving community service at a soup kitchen, he meets Harmony (Leslie Mann). They begin a relationship and Jackie's career is reignited when his agent books him a gig at a retirement home. The show goes well, footage of it is put online and he becomes an internet sensation.
Something happened while we were trying to play your video! Click replay or simply reload your…
Adam Driver
Andrew Garfield
Cristóvão Ferreira
Entertainment
Epic film
Jennifer Lawrence
Joe Manganiello
Liam Neeson
Robert De Niro
Silence (novel)
Comments