Some 'Star Wars Episode VII' News
This week has started off with some enticing "leaked" set-photos (which do contain theoretical spoilers), and a couple of big casting announcements originating from the general vicinity of the folks behind director J.J. Abrams' (
PeekYou profile here
) hotly anticipated,
Star Wars Episode VII
.
First, the casting announcements, and they're biggies.
It seems that this year's Best Actress Oscar winner, Lupita Nyong'o (PeekYou profile here), and Game of Thrones' Gwendoline Christie (PeekYou profile here) have joined the film's impressive and unlikely ensemble; which also includes Mark Hamill, Carrie Fisher, and Harrison Ford, from the original trilogy, as well as Adam Driver, from HBO's hit series Girls.
Some set pics have also hit the web this week from various sources. Including some potentially semi-spoilerific ones here (hint: they're pics of the ship that made the Kessel run in less than 12 parsecs).
Oh, what the heck. We'll include one of the pics here (click the link above to see the rest):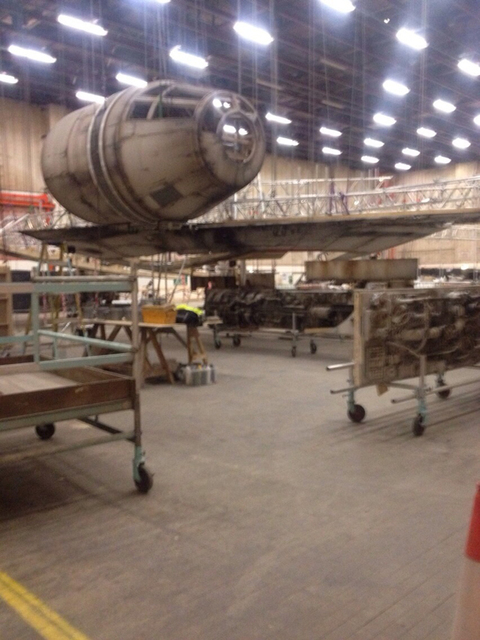 And there are a few from
TMZ
here
, of which we've included a couple below.
Anyway, we'd be remiss were we not to — in this survey of
Star Wars
related links — mention the mastermind behind the whole danged galaxy, Mr. George Lucas' (
PeekYou profile here
). Clicking through to George's PeekYou profile, as well as all the rest linked to above, will lead you to mountains of media, and links upon links, spanning every corner of the Web.
Now, TOYS!
George Lucas
Gwendoline Christie
J.J. Abrams
Lupita Nyong'o
Millennium Falcon
Star Wars
Star Wars EpisodeVII