Packers: Running back Christine Michael re-signed, 2 other players visit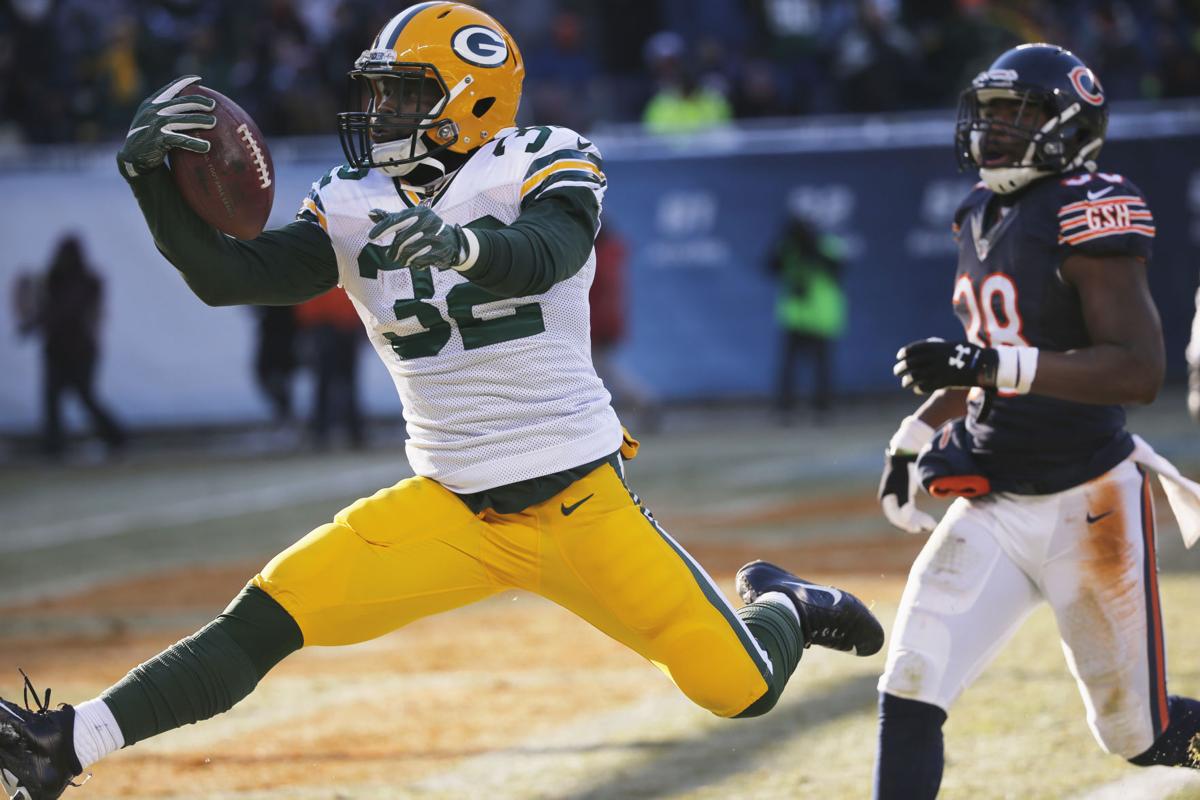 Think of the Green Bay Packers general manager hitting the free-agent equivalent of the clearance racks at Kohls, armed with his 30 percent off coupon and some Kohls cash he earned from his two tight end splurge of a couple weeks ago.
The Packers re-signed one of those bargain players Wednesday — running back Christine Michael, who spent the second half of last season with the team — while also bringing in defensive lineman Ricky Jean-Francois and offensive tackle Byron Bell in for visits on Wednesday. ESPN reported Bell's visit, while Jean-Francois posted his plans to visit Green Bay on his Twitter account and a source confirmed that the visit had been scheduled.
Michael, who finished last season with the Packers after they claimed him on waivers from the Seattle Seahawks, visited with the team on Wednesday after not drawing much interest on the open market.
With Eddie Lacy having departed for Seattle in free agency and the Packers having released longtime No. 2 running back James Starks last month, the only running back on the roster before Michael came to terms Wednesday converted wide receiver Ty Montgomery.
The 5-foot-10, 221-pound Michael, 26, carried 31 times for 114 yards, including a 42-yard touchdown against Chicago, in six games with the Packers last year. Drafted one pick after Lacy in the second round in 2013, Michael should benefit from a full offseason in the Packers' system, as coach Mike McCarthy was excited about his change-of-pace style when he arrived in November.
The Packers did not officially announce Michael's signing, but he posted a photo to his Instagram account hinting he was returning to the team, and a league source confirmed that was the case.
With Michael back in the fold, the Packers' only remaining unrestricted free agent is veteran long-snapper Brett Goode.
It was around this time last spring that Thompson struck a deal with tight end Jared Cook, who'd been released by the St. Louis Rams. Cook, who got a one-year, $2.75 million deal, went on to become one of quarterback Aaron Rodgers' go-to receivers and had a crucial late-game catch to set up Mason Crosby's last-second game-winning field…
Byron Bell
Christine Michael
Eddie Lacy
Free agent
Green Bay Packers
James Starks
Ricky Jean-Francois
Running back
sports
Tackle (gridiron football position)
Ty Montgomery