Madison funk music legend Clyde Stubblefield dies at 73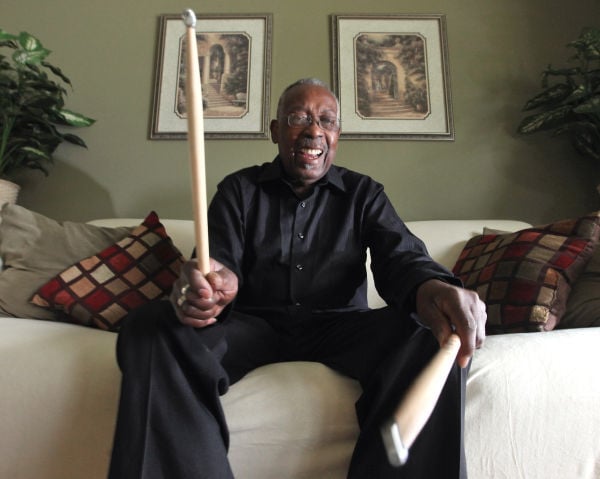 Clyde Stubblefield, a Madison music legend, former drummer for James Brown and one of the most sampled artists of all time, died Saturday of kidney failure. He was 73.
Born in Chattanooga, Tennesee in 1943, Stubblefield's drumming was reportedly inspired by the factory noises he heard in his hometown growing up. He was hired by Brown in 1965.
Stubblefield earned the nickname "The Funky Drummer" playing in Brown's band in the 1960s, providing the rhythm for "Cold Sweat," "Sex Machine" and a host of other iconic funk songs. A sample from a breakbeat on the song "Funky Drummer" ended up becoming one of the bedrock samples for hip-hop music, used countless times by everyone from N.W.A. to the Beastie Boys.
Those samples were often uncredited, and Stubblefield was slow to see royalties from his work.
After moving to Madison in 1971, he became a fixture on the local music scene, playing his regular "Funky Monday" gigs at local clubs like the High Noon Saloon and mentoring younger generations of musicians.
An outpouring of love and grief from fans and peers began Saturday afternoon on social media, before word of Stubblefield's passing was even officially announced. "Questlove" Gomez, drummer…
Clyde Stubblefield
Cold Sweat
Drummer
Entertainment
funk
Funky Drummer
James Brown
Madison
Sampling (music)
twitter
Wisconsin