Kevin Owens vs. AJ Styles and Most Anticipated WWE Backlash 2017 Matches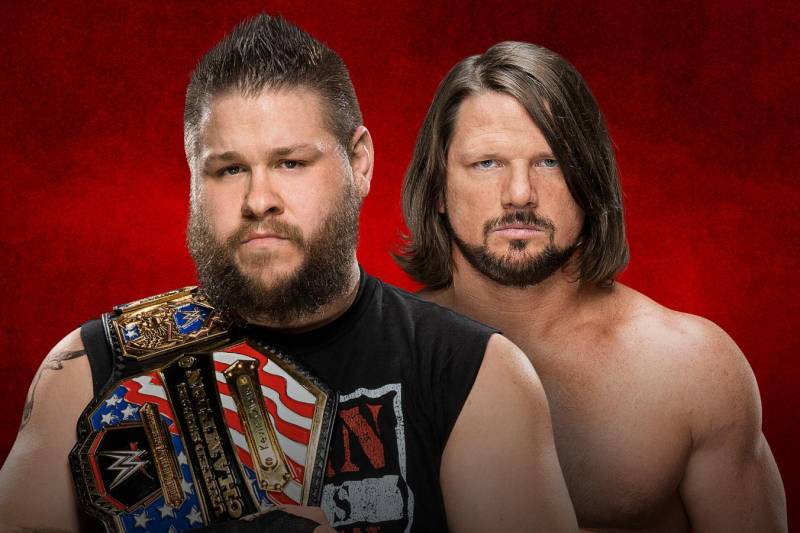 WWE Backlash 2017 takes place on Sunday, and there is no argument about what is the featured match of the night: Kevin Owens vs. AJ Styles for the WWE United States Championship.
While there are a number of intriguing matchups on the card, none is as anticipated as this.
WWE is pitting two of its biggest Superstars against one another for a secondary title, one it hopes to elevate after toiling since John Cena's tremendous U.S. title run of 2015. Over the year-and-a-half stretch since Cena lost the title, Superstars like Alberto Del Rio, Kalisto, Rusev and Roman Reigns have held the title, and none of them were able to replicate Cena's success with the title.
Much of that is on WWE, which couldn't script better storylines for its titleholders. The company finally got back on track this year with its Chris Jericho-Owens feud, but much of that centered on the duo's hatred for one another rather than the title itself.
Now the SmackDown creative team is taking its turn at developing a story that fits both the belt and the man holding it. The New Face of America angle works well, with Owens as the arrogant foreign heel who can squeeze the most out of the gimmick.
Pitting him against Styles, the face of the SmackDown brand, works on many levels, as each man is not only fighting for a title, but what that title represents: supremacy over the hottest wrestling brand in the U.S.
And let's not dismiss the fact Owens and Styles are arguably the best two Superstars inside the ring that WWE has today. The fact they've only matched up a handful of times in WWE is both confusing andd criminal.
Those few times they have met inside the ring—like when the duo opened Raw in March 2016 in the hostile confines of Philadelphia—they've stolen the show.
Both men have put on amazing matches since their main-roster debuts against the best the company had to offer. Now they'll be able to showcase what two amazing athletes can do with one another when given the chance.
Owens vs. Styles might be the most anticipated match of Backlash, but there are a few others fans…
A.J. Styles
Alberto Del Rio
Entertainment
Heel (professional wrestling)
Kevin Owens
Roman Reigns
WWE
WWE Backlash
WWE SmackDown
WWE United States Championship