Is It Too Late to Stop Noah Cyrus?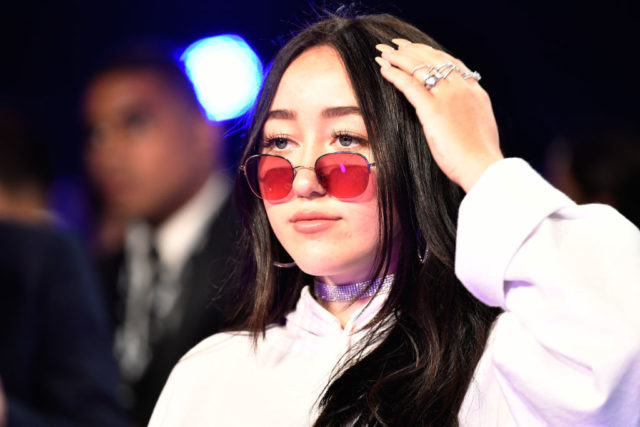 Like her older sister Miley, Noah Cyrus began her career as a child actor, albeit a less famous one. Like Miley, she's now a pop star, albeit a less famous one. Her forthcoming debut album is titled NC-17, because Cyrus herself is 17 years old. Her public image is best described as "relatable misfit"; she's rumored to be working with super-producer Max Martin.
To date, the Noah Cyrus catalog runs about five songs deep, parceled out in a year-long string of singles and official remixes—a sure sign of an artist "in development." She co-writes her tracks, which span a narrow emotional range between teenage romantic angst and middle-fingers-up, just-got-my-first-car attitude. She sings "Stay Together," a sentimental riff on Miley's twerk-era party soundtrack "We Can't Stop," and "I'm Stuck," a fizzy dance-pop track with a hint of twang. (Perez Hilton dubbed it "a poppier Lumineers song"). Her biggest success is "Make Me (Cry)," a bland duet with the English singer/producer Labrinth. The song managed only a #46 placement on the Hot 100, but streaming numbers pushed it to go platinum.
"I'm Stuck" is the most listenable of the bunch, but all of them suffer from a real lack of imagination. Worse, the youngest Cyrus doesn't have the range. When she and…
Celebrity
Noah Cyrus
Ostinato