Heat make valiant push late but can't slow down streaking Trail Blazers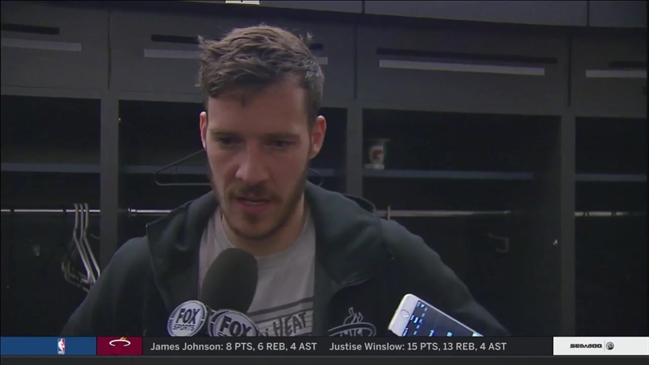 PORTLAND, Ore. (AP) — As the Portland Trail Blazers keep winning, Damian Lillard should keep climbing in the MVP conversation, according to Miami coach Erik Spoelstra.
Lillard had 32 points and 10 assists, and the Trail Blazers beat the Heat 115-99 on Monday night for their 10th straight victory.
Jusuf Nurkic added 27 points and 16 rebounds for the Blazers, who have the longest current winning streak in the NBA and a two-game lead over Oklahoma City for the No. 3 seed in the Western Conference.
After Lillard put the finishing touches on the win, Spoelstra said Portland's All-Star deserves a little more recognition league-wide.
"I don't know if there is any other player in this league right now that is playing at a higher level than Lillard," Spoelstra said. "You know the names in the MVP conversation. The way he's playing right now and winning, he deserves to be in that conversation as well."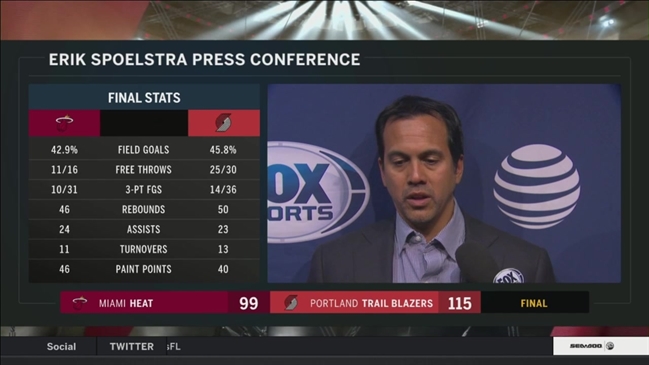 The Heat used an 18-2 run to start the fourth quarter to trim a 19-point deficit to three, but Lillard took charge for the Blazers, just as he has throughout the winning streak. The All-Star guard broke Portland's drought of over five minutes with a 3-pointer midway through the period to put Portland back in front by six, and the Blazers stayed safely ahead from there.
Lillard scored 21 points after halftime. He leads the league in second-half scoring.
"It's not just about him being a great player,…
Associated Press
Damian Lillard
Erik Spoelstra
Jusuf Nurkić
Most Valuable Player
National Basketball Association
Oregon
Portland
Portland Trail Blazers
Streaking