Haim's "Right Now" Is an Understated but Welcome Return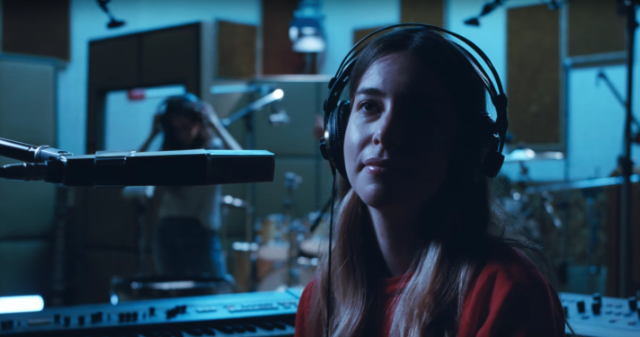 Honest question: Are Haim famous? Sure, they tour with Taylor Swift's #squad, and you'd do a double-take if you saw them walking around a festival, but they don't have a TMZ tag. Pop stardom might yet come; betting against charming, musically adored siblings is never a good idea. But their sophomore record, the follow-up to 2013's debut Days Are Gone, comes as they might push forward into that rarefied plane, or linger in that "indie-but-on-a-major" safe space.
Some hint at their upcoming direction came today, when four years and however many oblique teasers since Days Are Gone, Haim returned not with a bang, but with… a burble. "Right Now" is mature, understated, down tempo, buttoned-up–not a song of the summer, but definitely a song that might play during the summer. It has those Haim hallmarks—a guitar that squalls, then stops; some muted, stiff strums; Taiko drum patterns; lyrics about a love that didn't work out—but placed in a tight, restrained structure. It's oddly underwhelming to hear at first. It even seems like they might have misused one of their famous people connections, as Paul Thomas Anderson—who, in a perfectly Angeleno coincidence, was taught by their mother—shot the accompanying video, which just shows them hanging out in the studio.
…
Music PY