Boston Celtics or Washington Wizards: Who's the Biggest Threat to Cavs?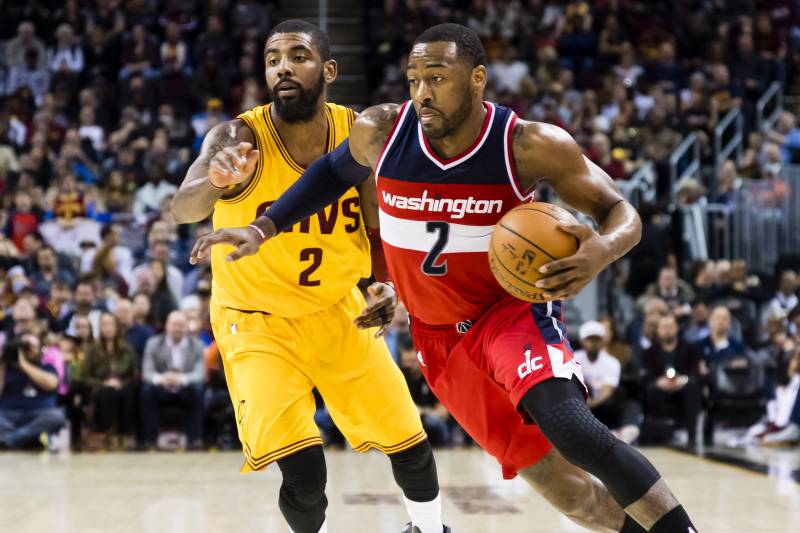 As the Cleveland Cavaliers' obliteration of the Eastern Conference continues, they can once again take a week (or more) off while waiting for a future opponent to limp into the ring.
After sweeping the Toronto Raptors to improve to a perfect 8-0 this postseason, Cleveland awaits the winner of the Washington Wizards and Boston Celtics, whose series is tied at two games apiece. If the series goes six contests, the Cavaliers will have seven days off. Should it go the full seven, that would mean nine days between series for the Cavs.
The Celtics were the only East team to finish with the better regular-season record, going 53-29 to Cleveland's 51-31. Should they advance, the first two games would be in Boston, along with a potential Game 5 and 7.
Washington finished the year 49-33, but it was a LeBron James bank shot three-pointer away from taking two of the three meetings from the Cavs this season.
Both teams are supremely talented and, despite Cleveland's recent switch-flippery, shouldn't be taken lightly.
Does Boston or Washington have what it takes to end the Cavaliers' NBA Finals runs? Probably not, but one opponent clearly stands as the greater test.
Personnel Matchups and Strategy: Advantage Celtics
Here's what a Celtics-Cavs matchup would look like:
Celtics Individual Matchups
Cavs
Celtics
Edge?
Kyrie Irving
Isaiah Thomas
?
J.R. Smith
Avery Bradley
Celtics
LeBron James
Jae Crowder
Cavs
Kevin Love
Amir Johnson
Cavs
Tristan Thompson
Al Horford
Celtics
Williams, Korver, Frye, Shumpert
Green, Olynyk, Smart, Rozier
?
B/R
Kyrie Irving vs. Isaiah Thomas features two of the NBA's great point guards who will have absolutely no hope of guarding one another.
While Thomas grabbed most of the headlines in the regular season by carrying the Celtics to the No. 1 seed, Irving has played him nearly eye-for-eye in these playoffs.
Thomas is putting up 25.6 points and 5.6 assists with 3.4 turnovers while Irving is at 23.8 points and 5.8 assists with 2.1 miscues per game.
Of course, neither will be asked to play defense on the other.
During their regular-season meetings, it was shooting guard Avery Bradley who took on the challenge of containing Irving's ball-handling wizardry. Bradley is one of the best one-on-one defenders to be placed on Irving I've ever seen, and the four-time All-Star shot just 32.0 percent from deep against Boston this year.
On the other side, one need only look at Cleveland's strategy for guarding DeMar DeRozan to see what it's about to throw at Thomas.
Head coach Tyronn Lue has preached taking out the opponent's best player and forcing others to make plays. It worked against the Raptors, as the Cavaliers consistently blitzed DeRozan, forcing him to give up the ball or take tough shots. He averaged just 20.8 points in the series (27.3 in the…
Al Horford
Avery Bradley
Boston Celtics
Cleveland Cavaliers
Kyrie Irving
LeBron James
sports
Three-point field goal
Toronto Raptors
Tristan Thompson
Washington Wizards