2018 NFL combine: Multiple teams reportedly ask Lamar Jackson to do wide receiver tests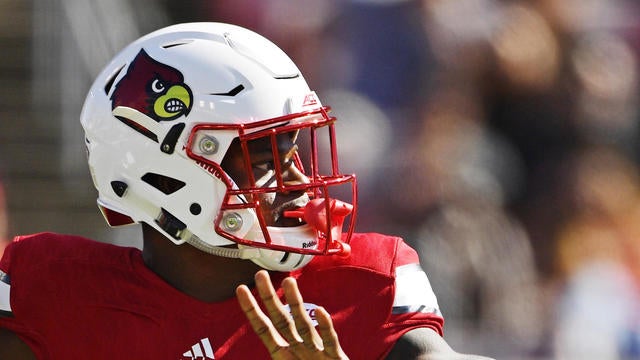 Lamar Jackson is the Rodney Dangerfield of the 2018 NFL combine, because he can't get no respect. Jackson, a former Heisman Trophy winner who is considered a likely first- or second-round pick in the 2018 NFL Draft, is a quarterback.
And yet, multiple teams, according to a report from Peter Schrager of "Good Morning Football", want Jackson to test at the combine as a wide receiver.
The logic here — of the request, not the report — is specious at best.
Essentially, because Jackson is fast and capable of ripping off explosive plays with the ball in his hands, teams are thinking he could potentially shift…
Bill Polian
Lamar Jackson
NFL scouting combine
Rodney Dangerfield
Team
Wide receiver