You Should Get Used to Hearing This New Lil Uzi Vert Song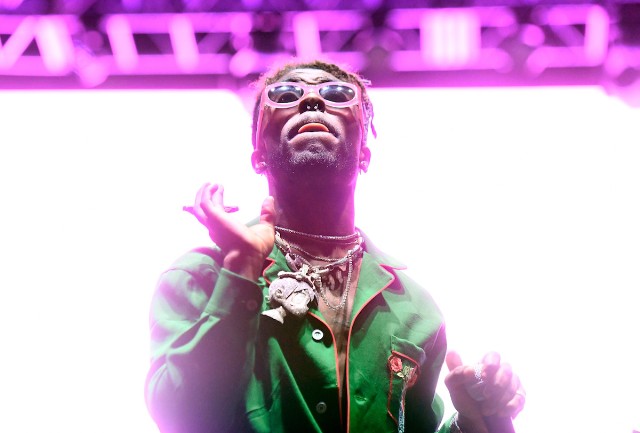 Lil Uzi Vert has a new hit, even if you don't know it yet. A few weeks ago the kaleidoscope-haired rapper put four new songs up on his Soundcloud, the platform that helped propel him onto the verge of superstardom. One of those tracks is called "XO Tour Llif3," a reference to his current stint opening for the The Weeknd overseas. Produced by the Atlanta beat-maker TM88, the song captures a back-and-forth between Uzi Vert and a suicidal romantic interest who has entered into his orbit:
I don't really care if you died
On the real, you never should have lied
Saw the way she looked into my eyes
She said, I'm not afraid to
Die
All my friends are dead
Push me to the edge
Those final two lines repeat, composing the central motif of the song. Indeed, it's unclear if many of the song's fans are aware it's not actually called "All My Friends Are Dead" (a much better title, admittedly), or that Uzi Vert appears to be repeating back something said to him, as opposed to declaring that all of his friends are dead. Regardless, the official stream has racked up over 16 million plays in 15 days with no promotion beyond a link on Twitter.
Though the song is an instant hit among Uzi Vert's growing and feverish fanbase—so much so that his label fast tracked an animated video that hit YouTube this morning—it also works as a good entry point for anyone who has not yet approached an artist who is poised to become one of the most ubiquitous voices in rap. In the press, Uzi Vert has made noise about being a "rock star," and plenty of his forebears have either become rock stars by the simple fact of…
Emo
Hip hop music
Music PY
The Weeknd
Uzi