WWE Fastlane 2017: Matches, rumors, previews, predictions and more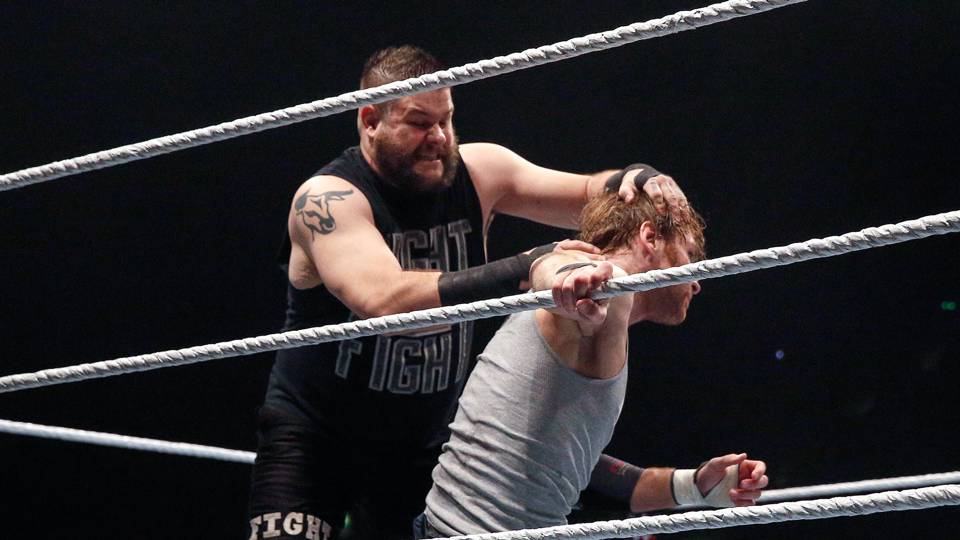 This Sunday, we get the last show before Wrestlemania, as hopefully enough pieces fall into place so that we actually know the main event of the biggest show of the year.
To say the execution on the "Raw" side of the ledger has been lacking is a bit of an understatement, although, surprisingly, the continued ascension of Braun Strowman has been a bright spot of late. There doesn't appear to be a place for him on Wrestlemania's overloaded card, but that's a minor point.
Fastlane is pretty much built around one match, which is Goldberg challenging for the WWE Universal title, and that's just the reality of the WWE Network era, unfortunately. Still, the lineup looks to offer enough interesting matches to justify the $9.99 price tag, so let's take a look.
MORE: Wrestlemania date, start times, matches, predictions
Universal Champion Kevin Owens vs. Goldberg
This one is somewhat overshadowed by the tragic end of the Best Friends Forever last month, when Kevin Owens shockingly turned on his bestest buddy Chris Jericho and broke the hearts of Canadian fans everywhere. He just wanted to give you the best Friendship Festival celebration ever, Kevin! The logical conclusion to that story, once Jericho returns, is a Jericho vs. Owens US title match at Wrestlemania, which seems to indicate that Goldberg is going to win the Universal title here. Does the match against Brock Lesnar need to be for that title? Absolutely not, and it's one of the many puzzling decisions up and down the rumored lineup for that show. AJ Styles vs. Shane McMahon would be another one. Regardless, the aging Goldberg probably won't need long to finish off Owens here, and it'll probably feature Jericho making his return to cost his former best friend the title. Don't expect much out of this one, unless you count more heartbreak and tears because those crazy kids just couldn't make their friendship work.
Prediction: Goldberg makes short work of Owens and wins the title.
Roman Reigns vs. Braun Strowman
The WWE.com tagline calls Roman "the unstoppable force", which is funny because he loses all the time now. This is such a strangely thought out match and there's no really good reason for it to happen or good way out of it. In fact the big storyline to set it up was that they finally signed the contract on this week's "Raw"! Like, what would have happened if the proper paperwork hadn't been filed? Roman is likely getting the Undertaker at Wrestlemania and Strowman isn't even booked on that show, so the logical ending would be for Roman to win here. And while it could still happen, Strowman is clearly the guy they're grooming for the immediate future and he probably shouldn't lose. The match hasn't really had much in the way of compelling build on "Raw", unless you count Roman Reigns tanking in the ratings in the third hour every week as a compelling storyline, and it's pretty much a guarantee that they go with some kind of wacky non-finish to get out of the corner they're painted into.
Prediction: Undertaker makes a spooky appearance to set up the match with Reigns, all…
Bill Goldberg
Chris Jericho
sports
WrestleMania
WWE
WWE Fastlane