Why Auli'i Cravalho Is Actually Thankful For That Head Bonk at the Oscars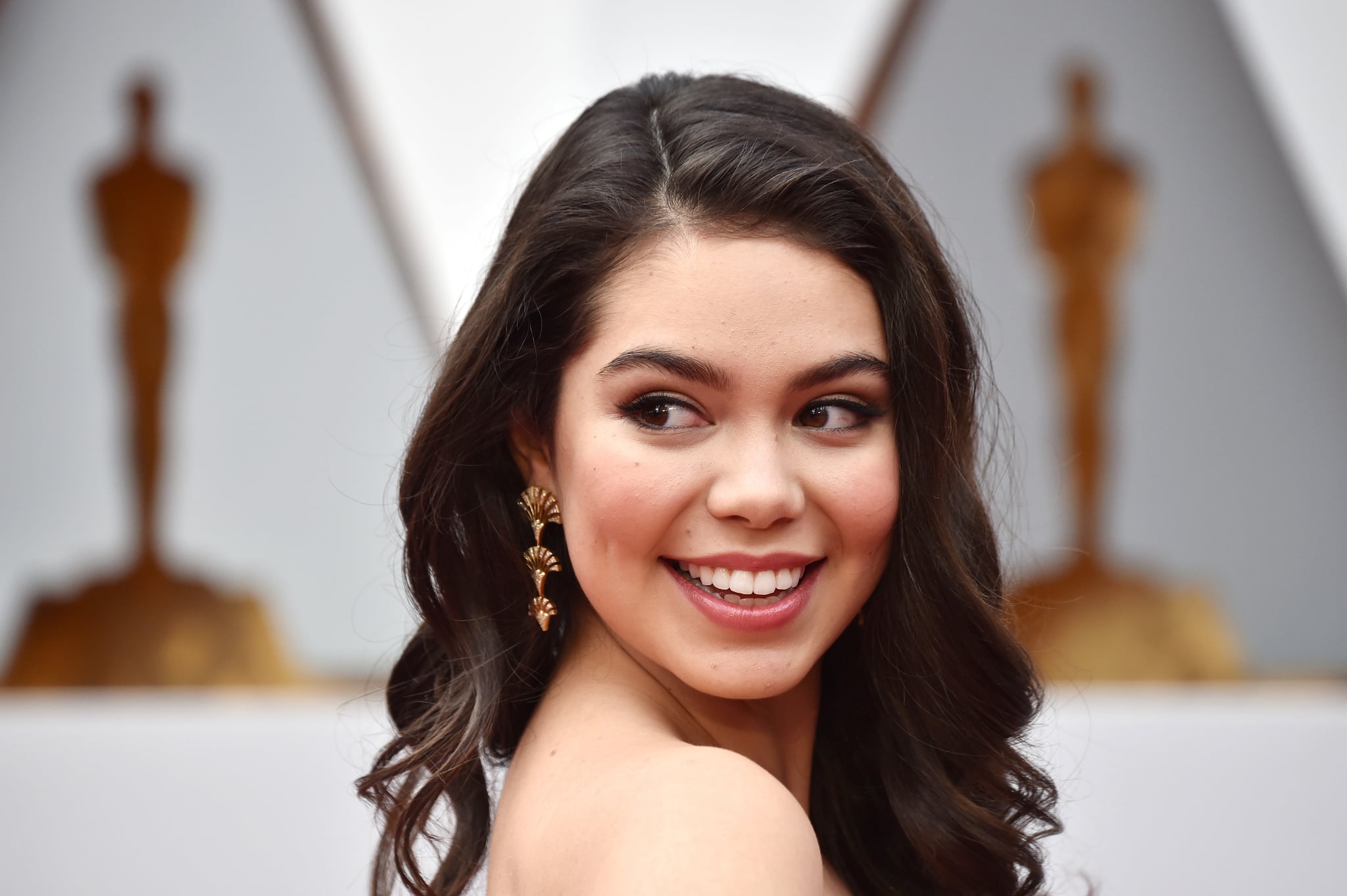 Auli'i Cravalho may only be 16 years old, but her dreams are already coming true. The young actress was cast in Disney's Moana when she was just 14, and in the time since, she's traveled the world, performed at the Oscars, and even snagged a role in an upcoming TV pilot. It's clear the young star is a pro, even when she gets hit in the head midperformance. Just in time for Moana's DVD and Blu-ray release, we sat down with Auli'i to talk about everything from that Oscars head bonk to the crazy ways her life has changed in just two years.
POPSUGAR: So I wanted to talk about the Oscars. I mean, I know you already addressed your head-hitting incident, but what was it like for you as a whole?
Auli'i Cravalho: It was such an amazing experience. I never in my wildest dreams imagined that I would be performing at the Oscars when I was 16 years old, but it happened! Backstage it was honestly . . . there were so many busy worker bees back there, so I wasn't allowed backstage very much. But in my dressing room we were turning up to Bach, because I was so nervous that I needed some calming music.
Oh, and speaking of that little head tap the night of the Oscars, funny story: that actually happened in the dress rehearsal the day before.
PS: Oh, no way.
AC: Yeah way. So we all got together after, and I was like, "OK, I don't wanna be that person that ruins the vibe, but I did get tapped on the head a…
Academy Awards
Entertainment