Verizon Buys Yahoo for $4.8 billion
Yahoo succeeded as a standalone company for 21 years, one of the last independently-owned web pioneers in the world, but a decade of slow sales growth has finally spelled the end.
Four years ago, Yahoo had coaxed Marissa Meyer from Google to their helm as CEO, tasking her with bringing Yahoo from a sleepy homepage to a streamlined, updated site delivering mobile content to its users. Yahoo's fanbase was large but failing to grow, and continued to stagnate despite Mayer's best efforts. Mayer acquired more than 50 new entities in her tenure, including quirky social media platform Tumblr, which has a loyal fanbase but failed to bring in the advertising revenue Yahoo needed. This deal with Verizon for $4.83 billion marks the end of Yahoo's fight against Google and Facebook, the two tech giants now dominating Silicon Valley, and effectively the failure of Mayer in her mission.
In a post on Tumblr, Mayer spoke about Yahoo's legacy as one of the first major tech companies in the world: "Yahoo is a company that changed the world. Before Yahoo, the Internet was a government research project. Yahoo humanized and popularized the web, email, search, real-time media, and more." She will receive a whopping $57 million in severance payment if she does not continue on at Verizon.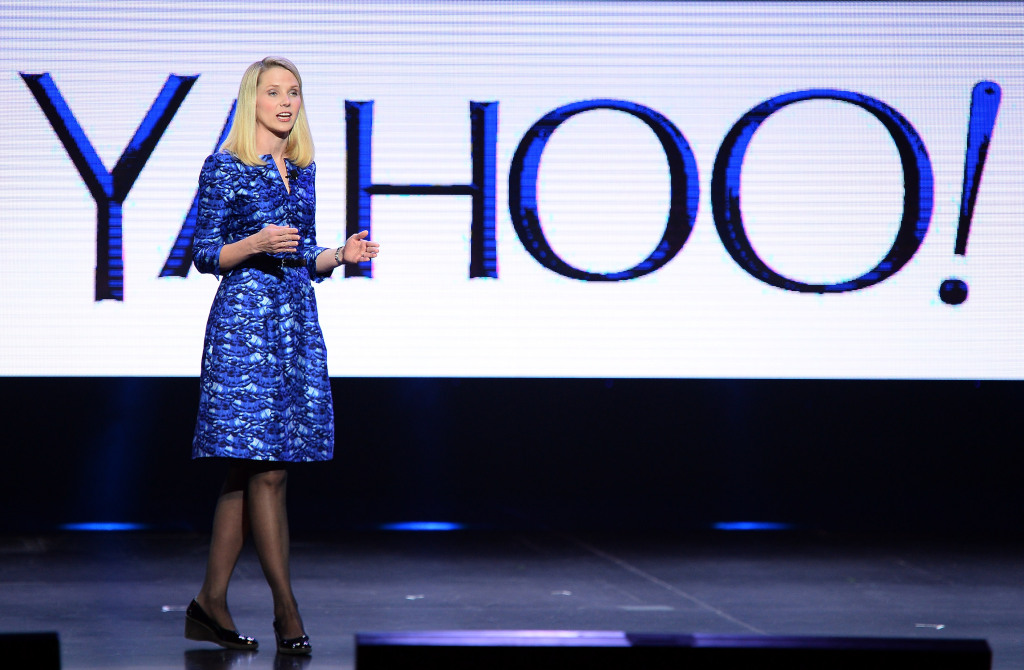 The most valuable part of Yahoo is actually its stake in Alibaba, a mega-successful e-commerce company in Asia and the Middle East. They own 384 million shares, and when the market value of Alibaba climbs, so does Yahoo's. These shares will not be bought by Verizon, but likely spun out into a separate holdings company.
What does this mean for Verizon? After acquiring another 90's internet giant, AOL, last year, Verizon is poised to take over as a giant global online company. Tim Armstrong, the CEO of AOL, now owned by Verizon, says the deal will "create a new powerful competitive rival in mobile media, and an open, scaled alternative offering for advertisers and publishers." Craig Moffett, and analyst with MoffettNatahnson, says "The deal speaks to a clear strategy shift at Verizon; they are trying to monetize wireless in an entirely new way. Instead of charging customers for traffic, they are turning to charging advertisers for eyeballs."
Goodbye, Yahoo!
alibaba
blog
marissa mayer
PeekYou
Verizon
verizon yahoo deal
Yahoo