Tracee Ellis Ross Opens Up About Her Historic, "Really Special" Golden Globes Win
"Pain is obviously a part of life. It's something we all experience," Tracee Ellis Ross told us over the phone this week — although these days, it would appear that the Emmy-nominated actress doesn't have much to agonize over. After working professionally in Hollywood for over 20 years, Tracee is finally getting a well-earned turn in the spotlight. While discussing her recent history-making Golden Globes win, the Black-ish star revealed just why her award was bigger than herself. Keep reading to see why Tracee considers her win to be "really special" and check out the fun fact she shared about her mother Diana's iconic Golden Globes win 44 years ago.
POPSUGAR: First off, I have to say congrats on your Golden Globes win. You are the first black woman to win for best actress in a comedy series since Debbie Allen in 1983. Did you realize that you were making history?
Tracee Ellis Ross: I was aware. I think it inspired a lot of what came out of my mouth: that me winning that award was really me winning not just for me. It was an award to be shared with many women. What I did not know — I found out the day after — is that my mother [Diana Ross] won a Golden Globe 44 years ago. And I'm 44, which I mentioned in my speech, so it was kind of this very beautiful full-circle moment.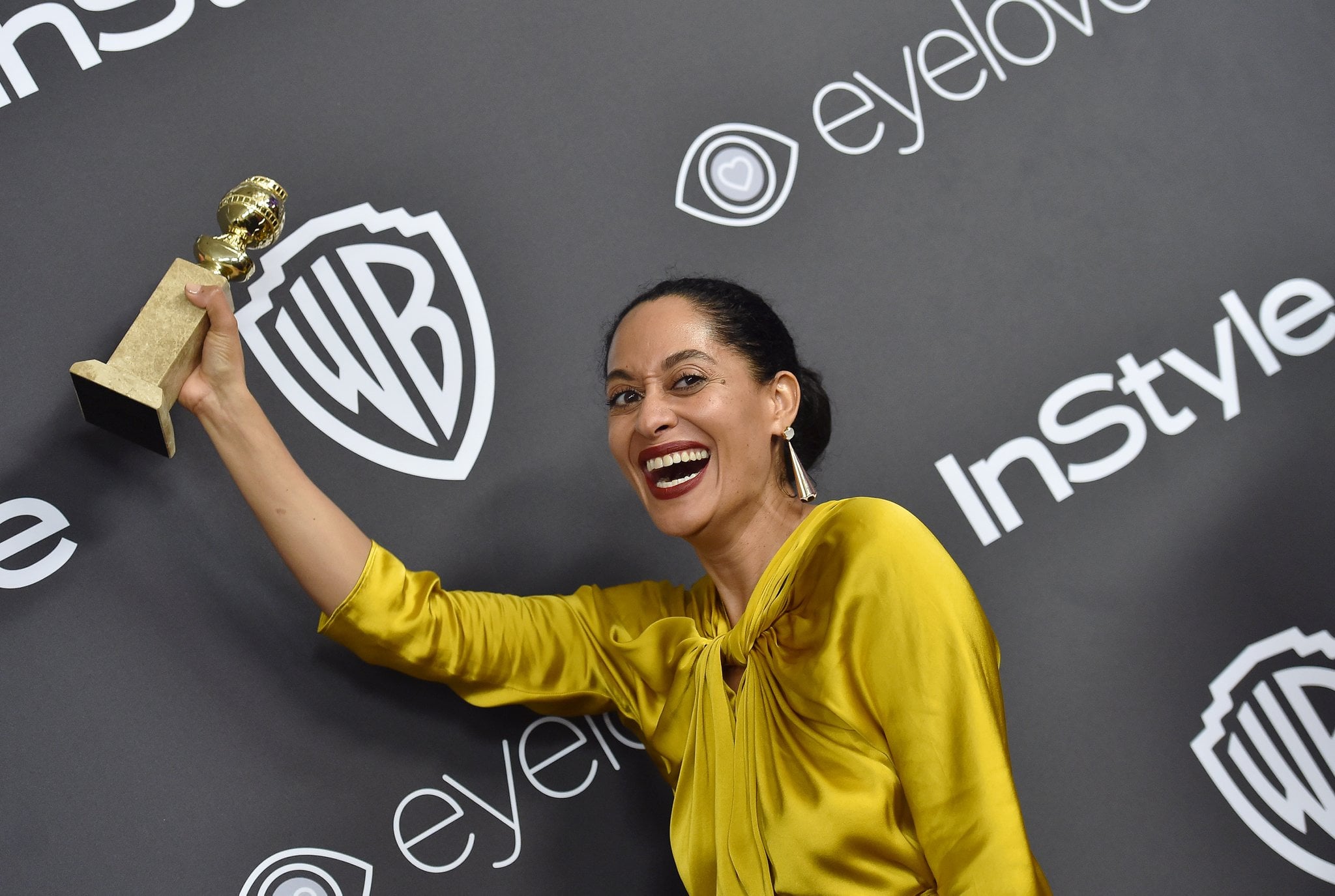 POPSUGAR: Your speech was very moving. What does it feel like to be celebrated for your work at this stage in your career?
"If you would have told me at 13 years old that I was gonna win a Golden Globe, I would have thought you were nuts!"
TER: It feels really special. I have…
Entertainment
Golden Globe Award
Tracee Ellis Ross