The ALS Ice Bucket Challenge (UPDATED)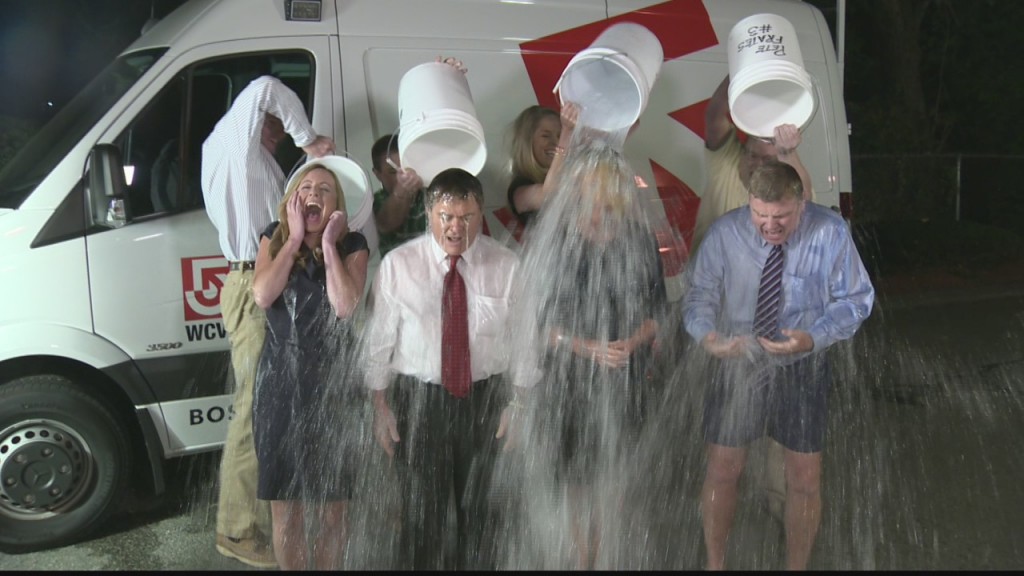 Unless you've been in a cave — or at least completely without Internet access — for the past week, you're already well aware of the
#IceBucketChallenge
meme; created to raise awareness of ALS (amyotrophic lateral sclerosis, or once commonly known as "Lou Gehrig's Disease").
The challenge starts with a video of an individual having a bucket of ice water dumped over his or her head. Then, the freshly doused challenges another individual and/or group of individuals to do the same. Those nominated are required to then donate a minimum of $10 to ALS research and make an ice bucket video of their own, within 24-hours. Failure to do so, or so goes a common version of the challenge, finds the nominated required to instead donate $100 to the cause.
While some cynics have criticized the campaign as being too frivolous, and not really focused on the matter at hand, the fact is it's thus far successfully raised tens of millions of dollars for the cause; which is, incidentally, one of the most horrific diseases known to man.
This piece here addresses the frankly baffling backlash quite effectively.
Those who have thus far dumped buckets over their heads are a bit of a "who's who?" Today, Lady Gaga is trending for her video, which you can view here, the other day Bill Gates made headlines for his.
UPDATED: We're adding this video immediately below, before any of the celebrity clips, as this is really the most important of these videos to see. Please watch the whole thing, or you will miss the point.
Below we see Iron Man himself, Mr. Robert Downey, Jr., taking part in things.
And here, Charlie Sheen uses his apparently lingering obsession with his old job and former boss and coworkers to make what's probably the most amusing Ice Bucket video yet:
actors
ALS
ALS Ice Bucket Challenge
Bill Gates
business
Ice Bucket Challenge
Lady Gaga
Memes
movies
Robert Downey Jr.
Viral Video
Viral Videos