Stephen Colbert Gleefully Responds to Donald Trump's Insults: "I Won"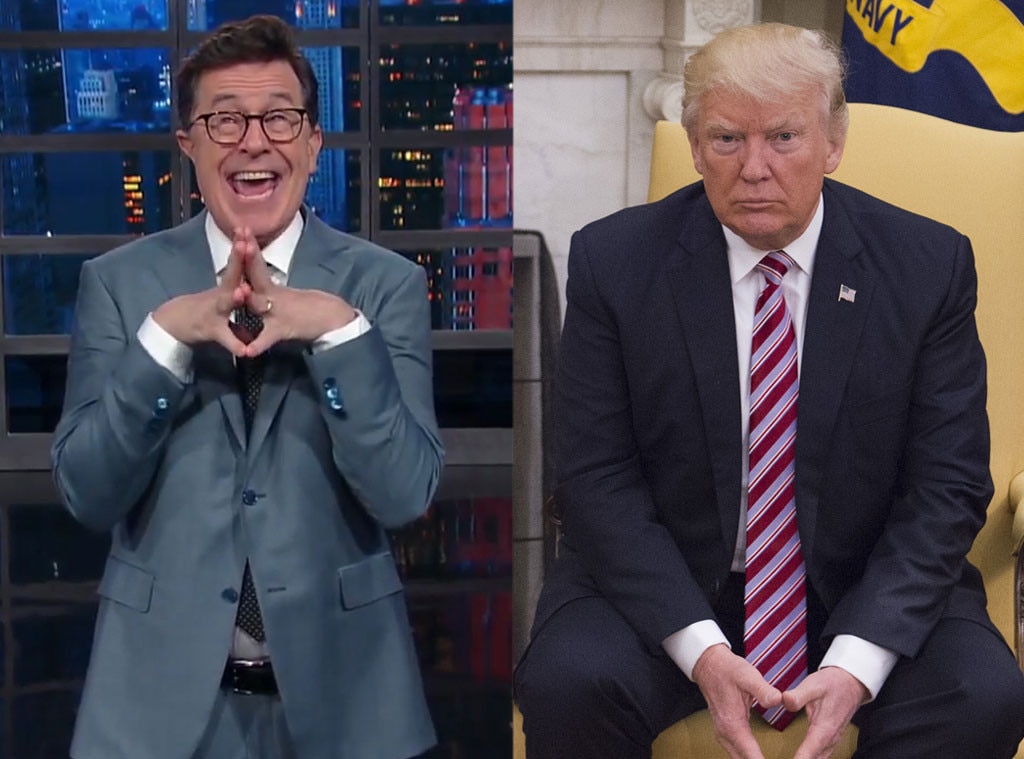 The gloves are off in the Stephen Colbert vs. Donald Trump showdown.
The President of the United States had said in a recent interview that the Late Show host, who regularly slams him on TV and recently made a particularly crude comment about him, is a "a no-talent guy." Colbert responded to Trump on his program Thursday night.
"The president also spoke to Time magazine about the most important issue to him—this show," Colbert said, before proceeding to imitate the U.S. leader saying the words the magazine quoted him as saying.
"The President of the United States has personally come after me and my show and there's only one thing to say. Hee-hee-hee-hee-hee!" the host continued, cackling and clapping his hands gleefully.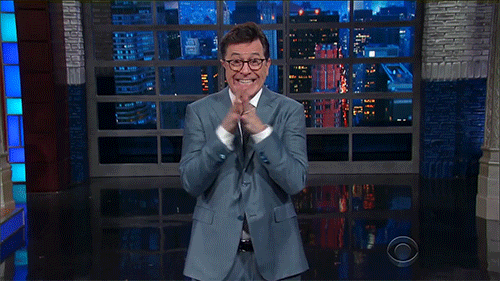 "Yay! Yay!" he said, blowing a kiss and waving.
"Mr. Trump, Mr. Trump, there is a lot you don't understand but I never thought one of those thing would be show business.," the host continued. "Don't you know I've been trying for a year to get you to say my name? And you were very restraining–admirably restrained–but now you did it," he said, whispering, "I won!"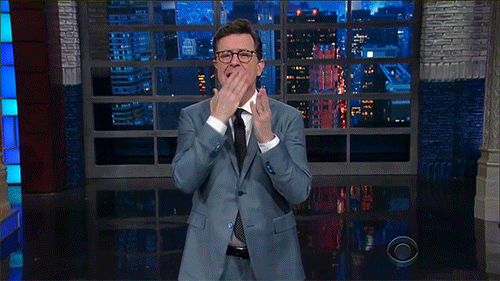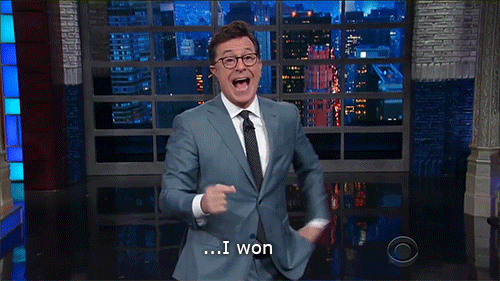 On May 1, Colbert had slammed Trump on The Late Show after the president, who has called much of the mainstream media "fake news," insulted his CBS colleague and Face the Nation host John Dickerson to his face during an on-air interview.
"Sir, you attract more skinheads than free Rogaine," Colbert had said. "You have more people marching against you than cancer. You talk like a sign-language gorilla that got hit in the head. In fact, the only thing your mouth is good for is being Vladimir Putin's c–k holster."
It was the latter comment, which was censored on TV, that spurred scores of viewers to file complaints with the FCC. In addition, "#FireColbert" trended on Twitter.
"Oh no! Oh…
Donald Trump
Entertainment
Stephen Colbert
Time Magazine
United States