Sirs Ian McKellen and Patrick Stewart are New York's Ultimate Tourists
To mark the completion of their Broadway repertory run of Harold Pinter's
No Man's Land
and Samuel Beckett's
Waiting for Godot
, and to bid NYC a heartfelt farewell, Sirs Ian McKellen (
PeekYou profile here
) and Patrick Stewart (
PeekYou profile here
) took to Gotham's streets, alleyways, and beaches for the ultimate tourist photo shoot.
You can see the whole thing for yourselves here
The photos depict the charming septuagenarian, Shakespearean pals taking in Madame Tussaud's, the Coney Island boardwalk, The Stonewall Inn, and even stopping off at the Lower East Side's Katz's Deli for a nosh.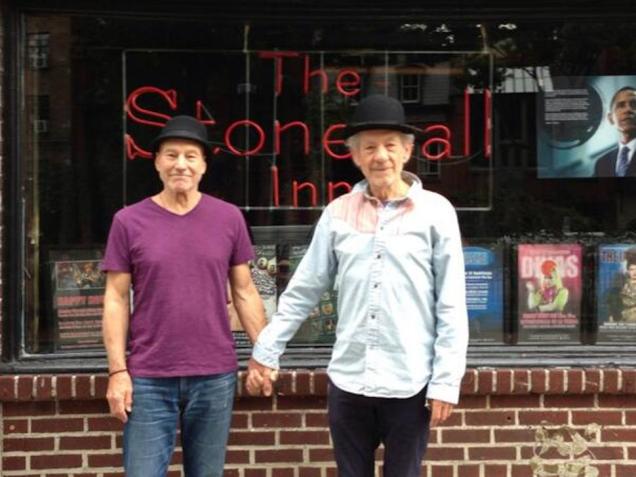 Head to the link above for the whole shoot, and then head over to the PeekYou profiles of both fine thespians, where you'll locate the very best of what the Web has to offer regarding their illustrious lives and careers.
actors
Broadway
Coney Island
Ian McKellen
Katz's Deli
Madame Tussaud's
movies
New York
NYC
Patrick Stewart
Stonewall
Stonewall Inn