See a Car Covered in Bees
When it comes to viral videos, sometimes it's the simple pleasures that can trigger the "hey, you've got to check this out" impulse; such as a car engulfed in 20,000 bees.
On Saturday, Rory Edwards (PeekYou profile here), a student at the UK's University of Portsmouth, posted the below video to YouTube. It shows, as promised above, his housemate's car positively swarmed by bees.
Said Edwards of the sighting (as quoted by ITV here):
It was a bit of a strange sight. The bees were pretty timid though – they weren't really interested in anything but George's car. Maybe they wanted a lift.

Although none of us are allergic, we thought George probably would not want his car covered in a swarm of bees. He did literally have a bee in his bonnet though.
("Bonnet" in British parlance is the hood of a car, hence a pun on the old idiom.)
Check out the video below, if you're not squeamish about such things as bees.
Bee-lovers can rest assured that a local beekeeper was called, and removed the entire hive without harming them.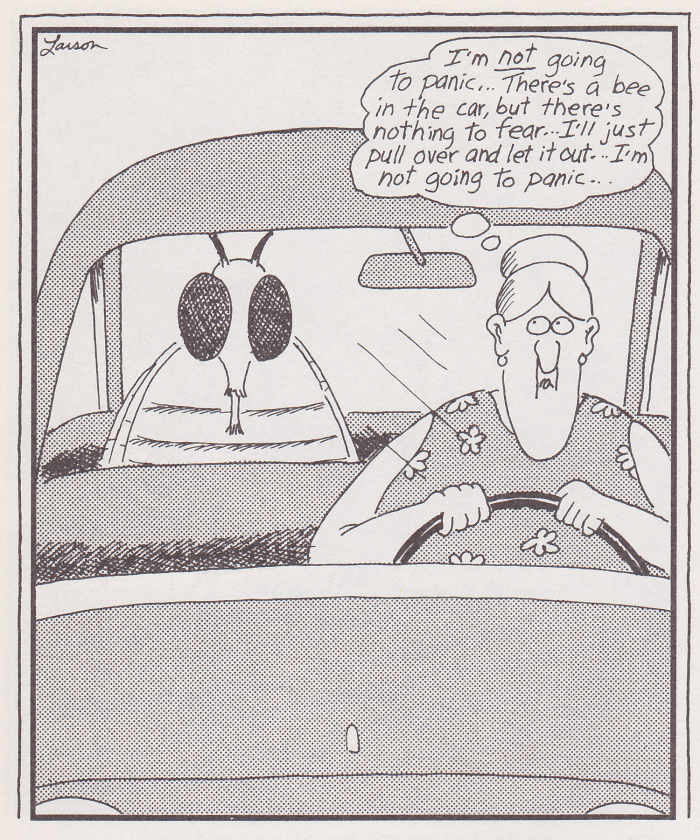 90s
bees
Portsmouth
United Kingdom
Viral Video
Viral Videos