Ryan Reynolds Gives a Lap Dance While Being Honored as Man of the Year by Harvard's Hasty Pudding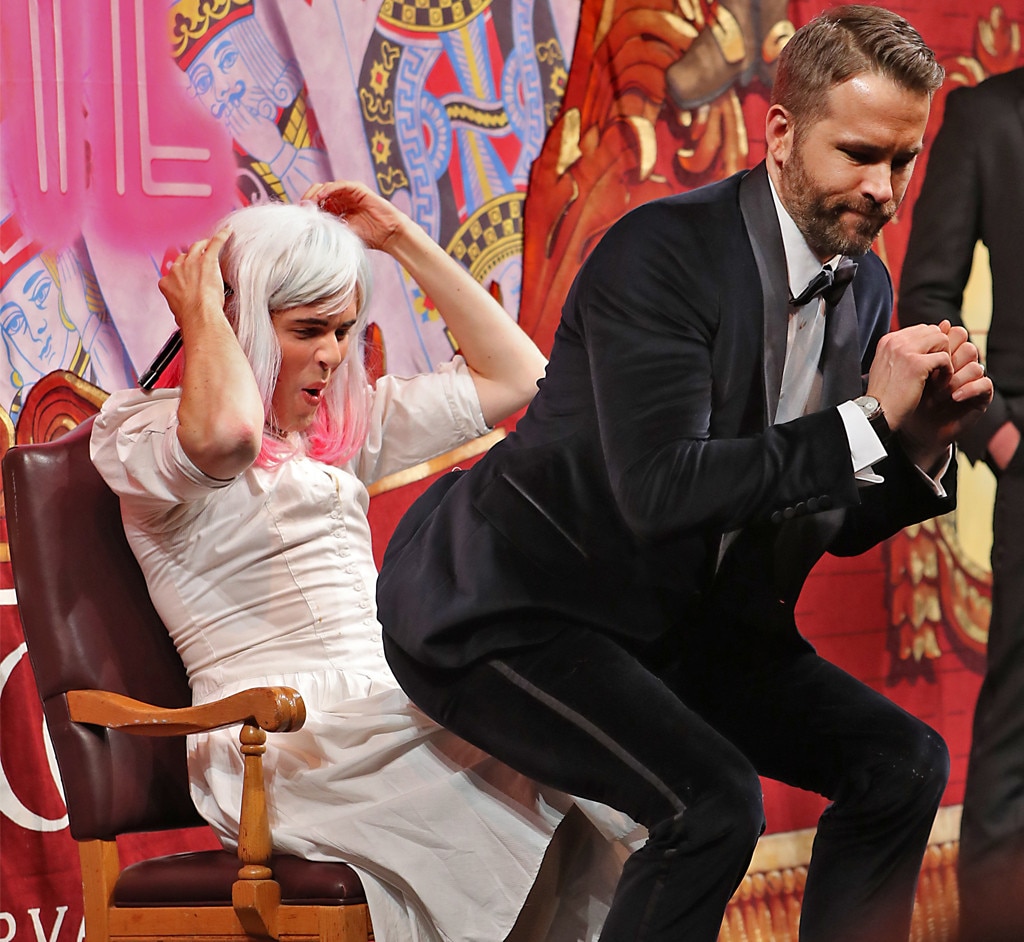 He may have missed out on top movie awards, but Ryan Reynolds received a big honor from some of his biggest fans and is maintaining his trademark sense of humor.
The actor received the Man of the Year award from Harvard University's Hasty Pudding Theatricals group, the oldest theatrical organization in the United States, and was the guest of honor at a celebratory roast Friday. During the festivities, he gave one of the performers a lap dance and also donned a Deadpool-themed bra. Because…why not?
Previous recipients of the group's Man and Woman of the Year awards include Justin Timberlake, Robert Downey Jr..,…
Entertainment
Harvard University
Hasty Pudding Theatricals
Ryan Reynolds