Report claims Apple Music pays more to record labels in royalties per stream than Spotify
Record labels are getting a better deal on streaming music royalties with Apple than major rival Spotify, according to a report, with Apple Music streaming rates claimed to be nearly double what is paid out by its main competition.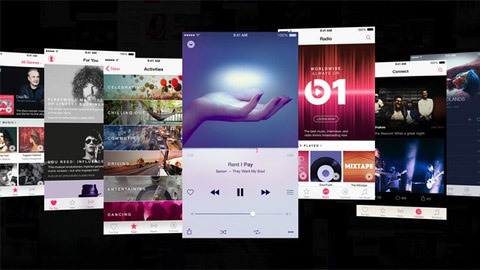 Research published by artist rights blog The Trichordist advises Apple paid out an average of $0.00735 per song stream in 2016, compared to Spotify's $0.00437 per stream figure.
Spotify's figures for 2016 are in fact down from a similar report issued in 2014, when it paid out a more generous average per-stream rate of $0.00521, a two-year drop of 16 percent.
The data is sourced from an unnamed "indie label" with a music catalog of approximately 150 albums available to stream. It is claimed the sample is made up of over 115 million streams across all services, with all royalties calculated at a gross rate before distribution fees are removed.
Apple Music is considered to be in a "sweet spot" on the chart because of its streaming rate, providing 13.35 percent of all streaming revenue in the sample with 7.18 percent of the streaming quantity…
Apple Inc.
Apple Music
Music PY
Record label
Revenue
Royalty payment
Spotify
Streaming media