Rabalais: Tom Herman mania starts early for LSU; here's how the next few days could play out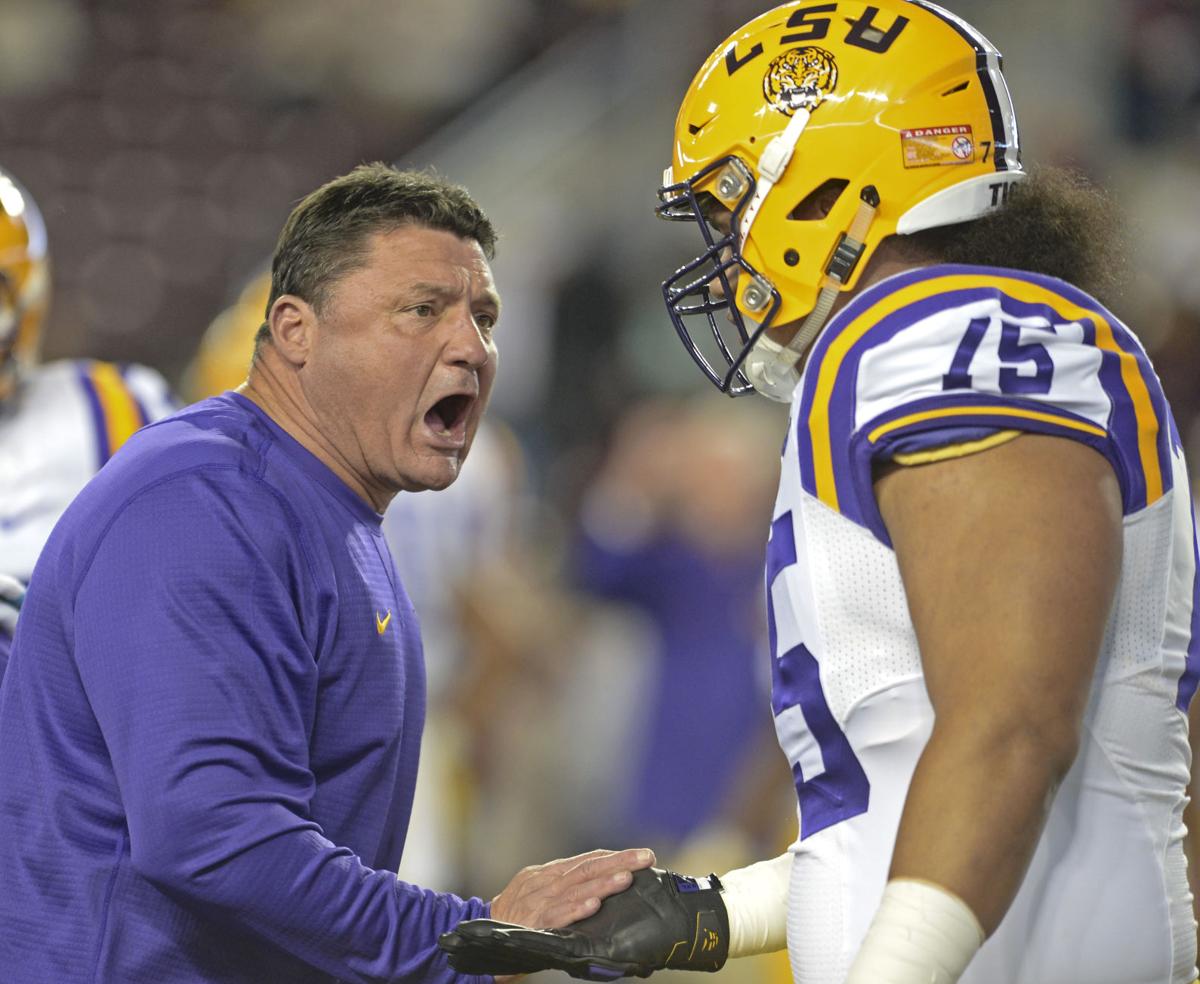 COLLEGE STATION, Texas — They played a football game here Thursday night.
You'd think it would be pretty consequential one considering LSU and Texas A&M are bitter rivals and all that.
But the real game appeared to be playing out with a Texas school (or two) and a coach not involved in this one.
Right around kickoff at Kyle Field, someone ran over to the Tom Herman pile of fireworks with a match and set … it … off.
Explosions (figurative ones) surrounding the Houston coach's candidacy/deal with LSU started mushrooming all over the place.
It looks like silly season has cometh early in Tigertown.
There were reports, from a variety of sources, that LSU was close to striking a deal with Herman, certainly not the biggest name but arguably the hottest name in college coaching this season. They coincided with rumors that FloridaState coach Jimbo Fisher, believed to be the No. 1 target for LSU, had turned down LSU and was going to remain in Tallahassee.
With little concrete to go on — other than a firm belief in our reporting that a deal had not been struck yet between LSU and Herman as of Thursday night — here are a few off-the-cuff observations:
Is it truly plausible LSU would have a deal done with Herman before his regular season ends at Houston (conveniently, the Cougars play at 11 a.m. Friday at Memphis)?
Is it plausible Herman would say yes to LSU without figuring out what in the heck is going to be the outcome for Texas coach Charlie Strong. It's assumed Strong will be fired, but Fox Sports' Bruce Feldman, for one, tweeted Thursday night that Texas may decide not to fire Strong after all. If that's the case, would Herman continue to bide his time at…
Jimbo Fisher
Louisiana State University
sports
Texas
Tom Herman (American football)