Pistons survive and escape Hornets on Boban's big night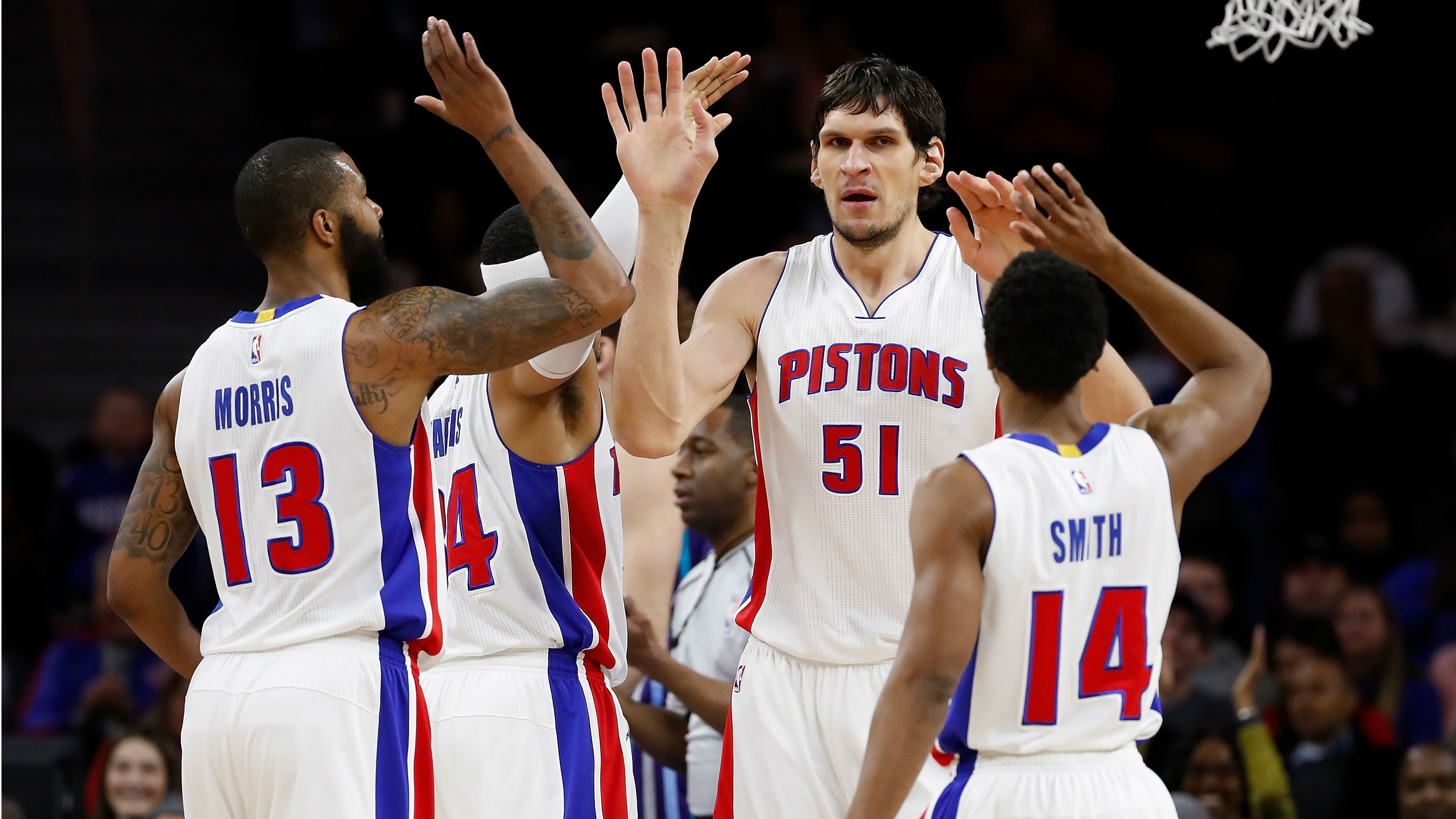 Three quick observations from Friday's 115-114 win over the Charlotte Hornets at The Palace
SLAM DUNK – It was the Boban Game … until it became the craziest darned game of the NBA season. The Pistons led by 19 with 10 minutes to go but needed two Reggie Jackson free throws with 1.9 seconds left to take a lead and then survive Marco Belinelli's banked 3-pointer at the buzzer ruled a shade too late.
Kemba Walker scored 20 of his 32 points and Spencer Hawes 14 of his 18 in the fourth quarter to lead Charlotte's rally. The Pistons got double-doubles from Jackson (22 points, 11 assists) and Marcus Morris (20 points, 10 rebounds), but it was the double-double from Marjanovic that put them in position to take the commanding lead. With Aron Baynes missing his second game with a left ankle sprain and Andre Drummond out early in both halves with foul trouble, Marjanovic was a revelation.
Marjanovic finished with 15 points and a career-high 19 rebounds in just 22 minutes, doing most of his scoring at the foul line. He was 3 of 4 from the field and 9 of 11 at the line. Nine of his rebounds came at the offensive end. It was the shot in the arm the Pistons needed for a game that was about as close to a must-get as it can be for the 38th game of the season. The Pistons had lost 8 of 10 and head out for a five-game West Coast trip on Friday.
FREE THROW – The Pistons had the schedule advantage – Charlotte beat Oklahoma…
Andre Drummond
Charlotte Hornets
Detroit Pistons
Double (basketball)
Free throw
Kemba Walker
Marcus Morris (basketball)
Spencer Hawes
sports
Three-point field goal