Our own SantaLand Diaries: St. Louis actors suit up for the roles of Christmas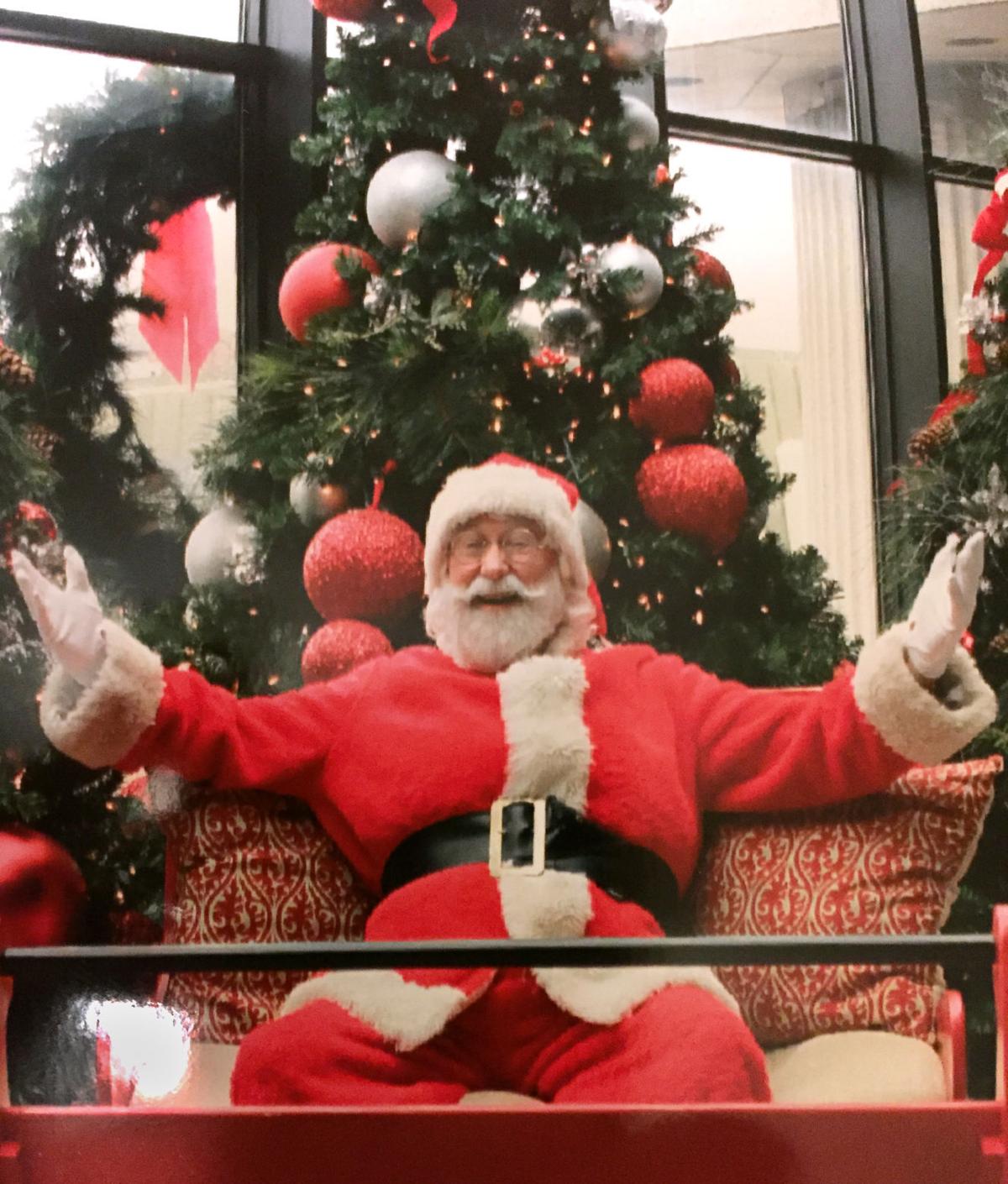 With his round face and affable manner, veteran St. Louis actor Whit Reichert shows up on lots of stages, usually in memorable supporting roles: the kindly dad, the quirky sidekick, the nutty boss. • Or Santa Claus. • Reichert has been playing Santa for 35 years, all over town. "Let's see — the brewery, Stages St. Louis, Brown Shoe, Neiman Marcus, Union Station — that's a few of them," he says. "And it's always an amazing experience. The kids are innocent and wide-eyed, and they love Santa." • The holidays are good for actors, a time when people who enjoy wearing costumes while pretending to be somebody else are much in demand. Whether they're paid or volunteering, many St. Louis theater artists keep busy this season — and they're happy to talk about it.
Reichert is an outstanding Santa, according to Ellie Schwetye. "I was, and still am, an elf with Piwacket Theatre Children (now Edie's Fairy Tale Theatre). One year when we were still at the Black Cat Theatre, we had a big party and invited a group of kids from the Epworth Children's Home.
"Whit was playing Santa, and a little boy ran up to him and yelled out, 'Remember me, Santa?' Without losing a beat, Whit scooped up the little boy in his arms and said, 'Of course I do!' There was not one dry eye in the house."
When he lived in Houston, Edward Coffield played Santa at his nieces' preschool — and they didn't find out who it was until they were young women. Coffield is production manager for the Repertory Theatre of St. Louis and associate artistic director for New Jewish. Santa, he says, was much better than his stint as the Easter Bunny at a mall. "The Easter Bunny is a silent character," he explains, "and I am a pretty chatty person."
Some get an early start. "My first performance ever was in a kindergarten Christmas pageant," says Andrew Kuhlman. "I was the narrator, Santa Claus. I had on the full costume, beard and all.
"But what neither I nor my parents knew was that I was allergic to something in the material. I developed the worst hives and had to be taken to the hospital that very night! I like to tell people that it was at that moment I knew I was destined to be an actor, because I was literally bitten by the acting bug!"
Tom Murray recalls that years ago, he was hired to play Santa at a private party at the old Busch's Grove. "The irony? All the attendees except me were Jewish!"
Santa is not a role for all comers; not even an actor as versatile as John Contini could make it work. "I guess I must give off an aura of Scrooge because I don't get any offers," he says. "I did volunteer as Santa once at my church when the boys were little, but most of the kids were afraid of me! Maybe I have played too many villains!"
Among the many St. Louis actors currently onstage in "A Christmas Carol" at the Repertory Theatre of St. Louis, Amy Loui has an unusual amount of holiday-show experience. At the Rep, she plays Mrs. Cratchit — but she's a volunteer Mrs. Claus every winter for the children at Mercy Hospital.
"It usually involves three or four visits during December, including a Christmas Eve visit for all the children who will be in the hospital over Christmas Day. I love it!" Loui says.
"And a very cool part is that several years ago, I reached out to Lou Bird in the St. Louis University costume department to ask if they had anything I could borrow to play Mrs. Claus. They ended up building me a gorgeous costume! They also made elf hats to give to all the children."
Elf hats? Christina Rios has some experience there. "Because I am never going to get any taller, I was once an elf at a mall Santa gig," she says. "My job was to entertain the kids in line and basically make sure no one melted down too much.
"Those elf ears should come with staples, because nothing…
Actor
Christmas
Entertainment
Neiman Marcus
Santa Claus
Santaland Diaries