Oscar de la Renta, Dead at 82: The World Mourns the Fashion Legend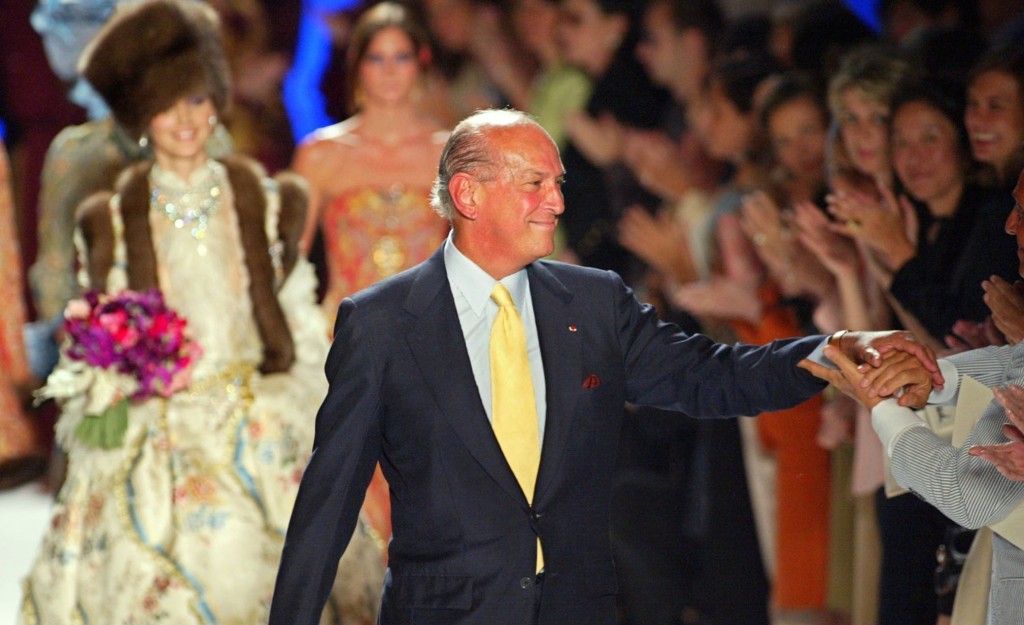 The "sultan of suave," legendary fashion designer
Oscar de la Renta
, has died at age 82.
For half a century, his fancy-pants and stylish garments graced the backs of the world's most rich, famous, powerful, and fabulous. Jacqueline Kennedy (and every first lady thereafter), Oprah Winfrey, and even Mrs. George Clooney herself, Amal Alamuddin, have all proudly appeared in front of the eyes of the world draped in his creations.
"We will always remember him as the man who made women look and feel beautiful," former first lady Laura Bush said late Monday night. De la Renta designed the wedding dress of the Bush's daughter, Jenna.
De la Renta was diagnosed with cancer in 2006, but that was said to be gone as of last year. His cause of death at this time is still not known.
Referencing his cancer when addressing an audience at New York's 92Y "Fashion Talks" series in June 2013, he said, "The only realities in life are that you are born, and that you die." Adding, "We always think we are going to live forever. The dying aspect we will never accept. The one thing about having this kind of warning is how you appreciate every single day of life."
USA Today writes a bit more of things here, and E! provides a round-up of celebrity tributes to the fashion giant here
Fashion
memorials
Oscar de la Renta