Nick Foles' return to Eagles throws final shade at Chip Kelly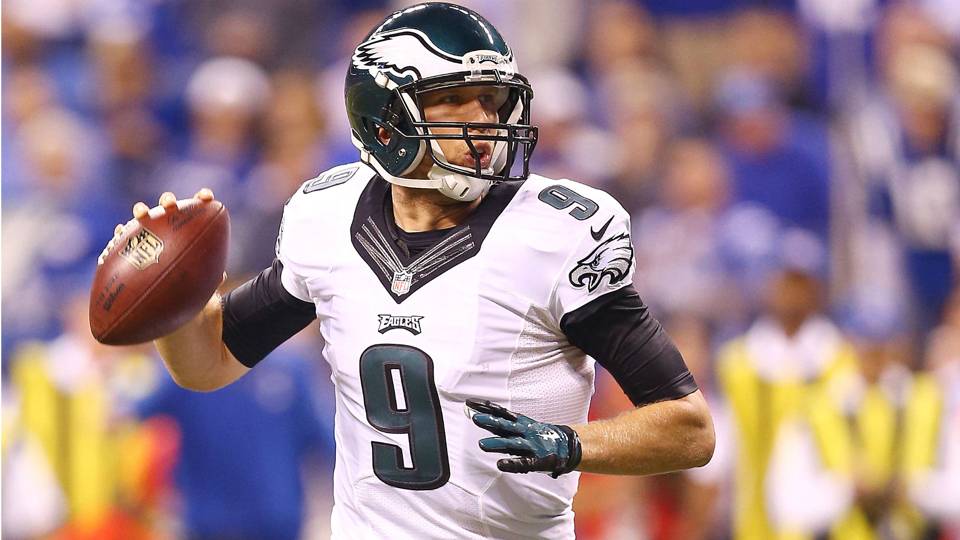 Just when you thought the Eagles had moved on from trying to fix everything Chip Kelly broke, they had to throw one more offensive move in his face for good measure.
Philadelphia on Monday signed its former starting quarterback, Nick Foles — who had been released by former coach Andy Reid's Chiefs last week — to be its top backup behind franchise QB Carson Wentz. That shoots down the status of short-lived No. 2 Chase Daniel, who signed a three-year, $21 million free-agent deal last March.
It's no doubt it happened because Foles, with a reported $11 million over two years, is cheaper insurance of the same quality. But it also was a way to remind everyone of the mess Kelly made.
Foles once was Kelly's QB of choice with a Pro Bowl-worthy, near turnover-free '13 season. Then came the unpopular move of cutting game-breaking wideout DeSean Jackson, and Foles' hard fall in '14. That prompted Kelly to be fickle with Foles, and trade him…
Chip Kelly
Nick Foles
sports