NBA trades: Mavericks face new contract dilemma after Nerlens Noel deal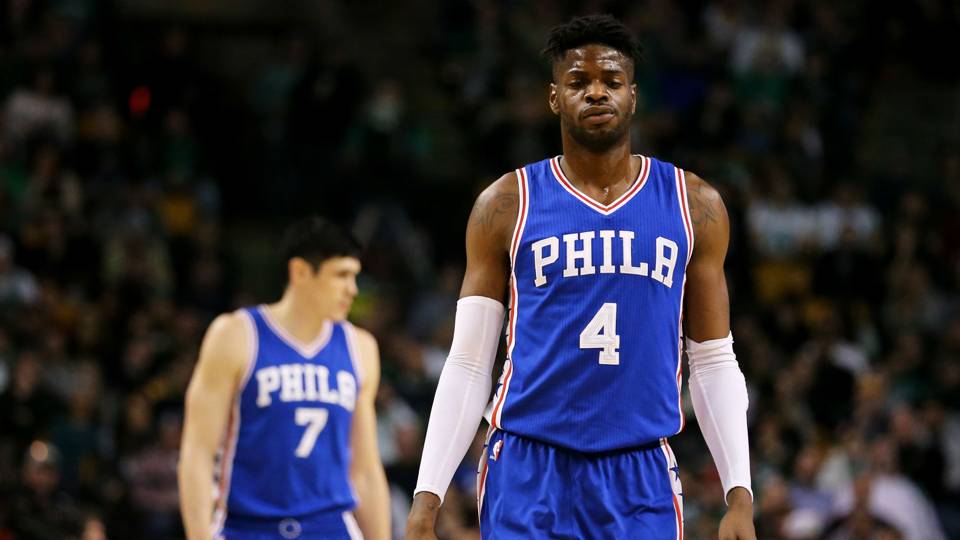 At a fundamental level, Philadelphia trading Nerlens Noel and Dallas trading for him represents two different answers to the same question: will he be worth his next contract?
While expressed simply, that question involves multiple pieces of analysis. The first is player evaluation. This includes both objective and subjective components, particularly for Dallas. While Philadelphia has had time to figure out how Noel fits in with their other pieces — even though Noel and presumptive Rookie of the Year Joel Embiid played just eight minutes together — the Mavericks have to use the information in front of them to ascertain both his ability as a player now and fit in coach Rick Carlisle's system.
Dallas could see untapped offensive potential playing with Dirk Nowitzki and attacking guards, or simply feel that his defensive upside is high enough to justify giving up resources to acquire him now. Of course, they also receive the benefit of generating substantially more information for themselves between now and when Noel hits restricted free agency on July 1. Getting first-hand experience concerning a player's work ethic, skills and fit with existing talent can be incredibly valuable, and that applies even more strongly to a player who has missed significant time and played in situations that challenge talent evaluators.
The second (and arguably more interesting) component in Noel's case is projecting the value of his next contract. There are a series of different projections and calibrations that come into play, and Noel may be at the forefront of a few of them in the 2017 free agent class. Centers have been prized for years, but the combination of ample supply and reduced demand has cratered the market for centers around the league. While elite big men will always have value and drive interest, players outside of that class will have a tougher time moving forward.
Where Noel fits in will be a matter of opinion and speculation around the league. Dallas' fundamental challenge is one felt by Portland and Miami last summer: it only takes one team valuing your restricted free agent highly to force a hard decision. Both Allen Crabbe and Tyler Johnson pushed their prior teams to the absolute brink with lucrative offer…
Contract
Joel Embiid
National Basketball Association
Nerlens Noel
sports