MLB trade rumors 2017: Which team makes the most sense for Brian Dozier?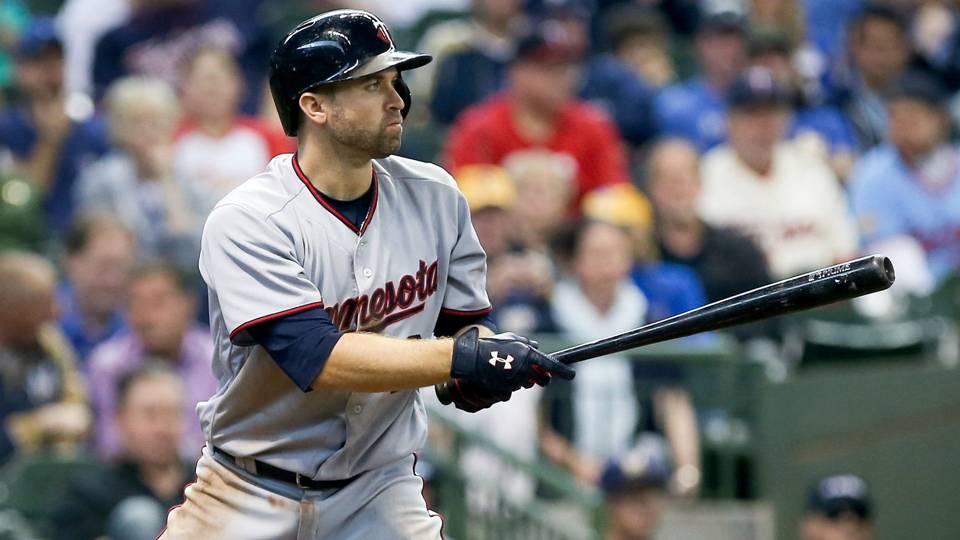 The Brian Dozier sweepstakes are apparently heating up.
The Twins are listening to offers for their power-hitting second baseman, and it no longer looks like the Dodgers are the far-and-away favorites to land Dozier. It was reported this week that the Cardinals are very much in the picture, and the Nationals and Giants reportedly have interest, too.
It's obvious why he's an intriguing trade target for those teams (and whatever mystery teams might be lurking in the shadows). Dozier hit 42 home runs last season after hitting 28 in 2015 and 23 in 2014. He hit a career-best .268 to go with a .340 on-base percentage and career-best .886 OPS. He's under contract for two more seasons; he's earning $6 million in 2017 and $9 million in 2018. The Twins, should they keep him, actually could be a very dark-horse playoff candidate in 2017, but if the trades that have already gone down this offseason are any indication, the haul of prospects Dozier could bring in return could force the Twins to deal their All-Star.
Let's look at which of those four teams needs Dozier the most, starting from the bottom.
4. Nationals
They've been connected to Dozier for a while, though acquiring him would mean the Nationals have shuffling to do. He's a better second baseman defensively than Daniel Murphy, who played there and finished second in the NL MVP voting in 2016. They could move Murphy to first base, but that position is owned by longtime franchise stalwart Ryan Zimmerman. And, honestly, that would make the Nationals a better team for 2017 and 2018 — Zimmerman has been hurt and/or unproductive for the past three years (combined 0.0 WAR in 271 games) — but it's not that easy. Zimmerman means something to the franchise and the fan base, and guys like that can't just get dumped or pushed to the bench.
Plus, he's owed $48 million through 2019, with a $2 million buyout on his 2020 team option. This is not a franchise that's just going to eat that much…
Brian Dozier
Daniel Murphy (baseball)
Los Angeles Dodgers
On-base percentage
Ryan Zimmerman
Second baseman
sports