Lillard scorches Heat for 49 in Blazers win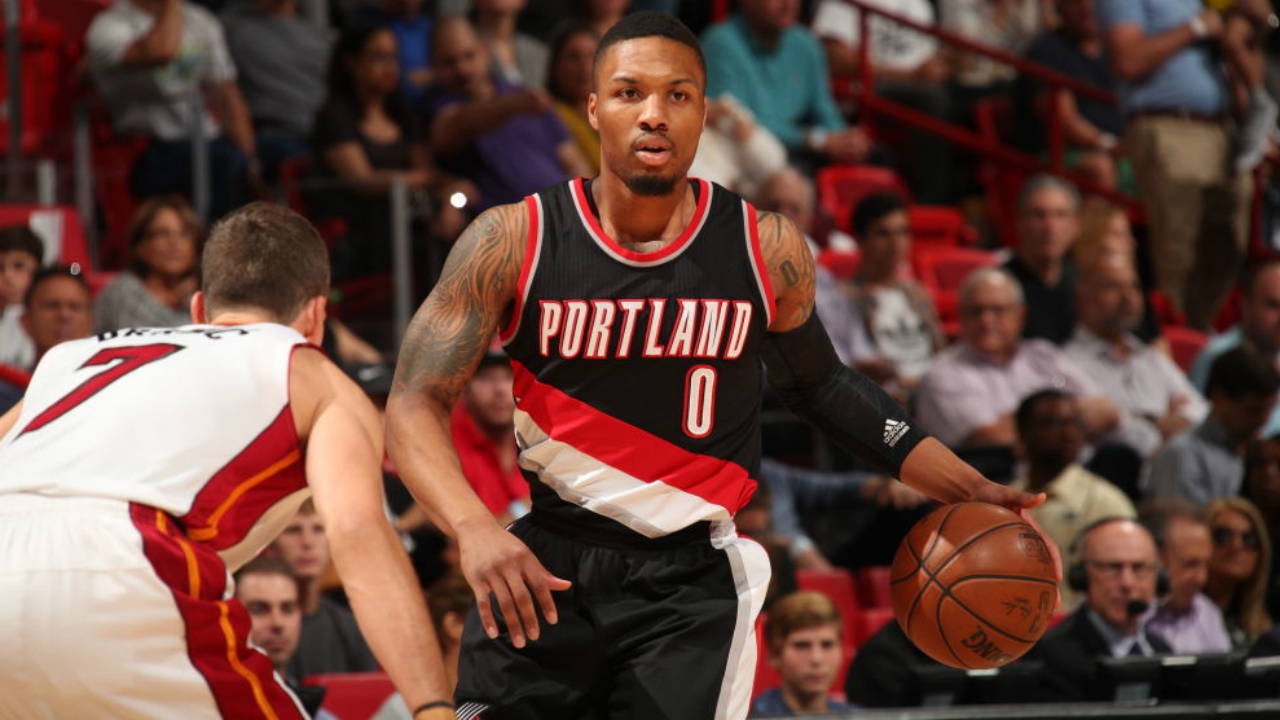 After the Trail Blazers defeated the Hawks in Atlanta Sunday for their third win of a five-game road swing, guard Damian Lillard said they needed to "get greedy" in order to beat the Heat in Miami before heading back home to Portland.
MORE: WATCH: Baynes with double-double in win, career-high in rebounds
Monday at AmericanAirlines Arena, Lillard and the Trail Blazers proved that sometimes, greed is good.
The 6-3 guard out of Weber State continued his late-season dominance, tying the franchise record for three-pointers made in a game on the way to a season-high 49 points and a 115-104 victory versus the Heat in front of a sellout crowd of 19,600.
The Trail Blazers are now 32-37 overall, 15-23 on the road and have now won three-straight and eight of their last 10. Portland finishes the five-game trip 4-1 and now trails the Denver Nuggets by…
American Airlines Arena
Damian Lillard
Double (basketball)
Portland Trail Blazers
Rebound (basketball)
sports
Three-point field goal
Win–loss record (pitching)