Lewandowski: Trump's staff is letting him down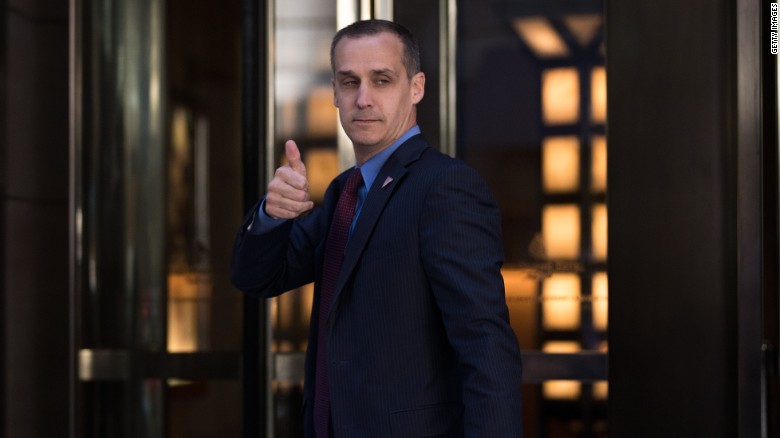 The Axe Files, featuring David Axelrod, is a podcast distributed by CNN and produced at the University of Chicago Institute of Politics. The author works for the podcast.
Chicago (CNN)President Donald Trump has been hampered in his first month in office by an inexperienced staff that has failed to navigate Washington or prepare Trump adequately, says his former campaign manager.
"I think you have a President who wants to move very quickly, who has a grand vision of what he wants to accomplish and is leaving the details to the staff to implement," Corey Lewandowski told David Axelrod on "The Axe Files," a podcast from the University of Chicago Institute of Politics and CNN.
"The staff has probably not prepared him as well as they could have or should have," particularly on the immigration executive order, Lewandowski said, noting that not one member of Trump's senior staff "ever worked inside the government."
Lewandowski spoke before the President's news conference Thursday, in which Trump claimed that his White House was running like "a fine-tuned machine" despite the controversy over his proposed travel ban and the early ouster of Lt. Gen. Michael Flynn as his national security adviser.
During the hour-long conversation, Lewandowski, who has maintained friendly relations with the President, said Trump "has begun to fulfill (his) campaign promises" through a number of executive orders. But Lewandowski expressed hope that the White House will learn from its rocky debut and refine internal processes to minimize future political stumbles.
"What I think you'll see moving forward, hopefully, is a measured approach … making sure that you have vetted (policy) properly" internally within the administration and with members of Congress," he predicted.
As a way to get beyond its turbulent opening weeks, Lewandowski urged the White House to place a singular focus…
Chicago
David Axelrod
Donald Trump
sports