Korver hoping to stay with Cavs next season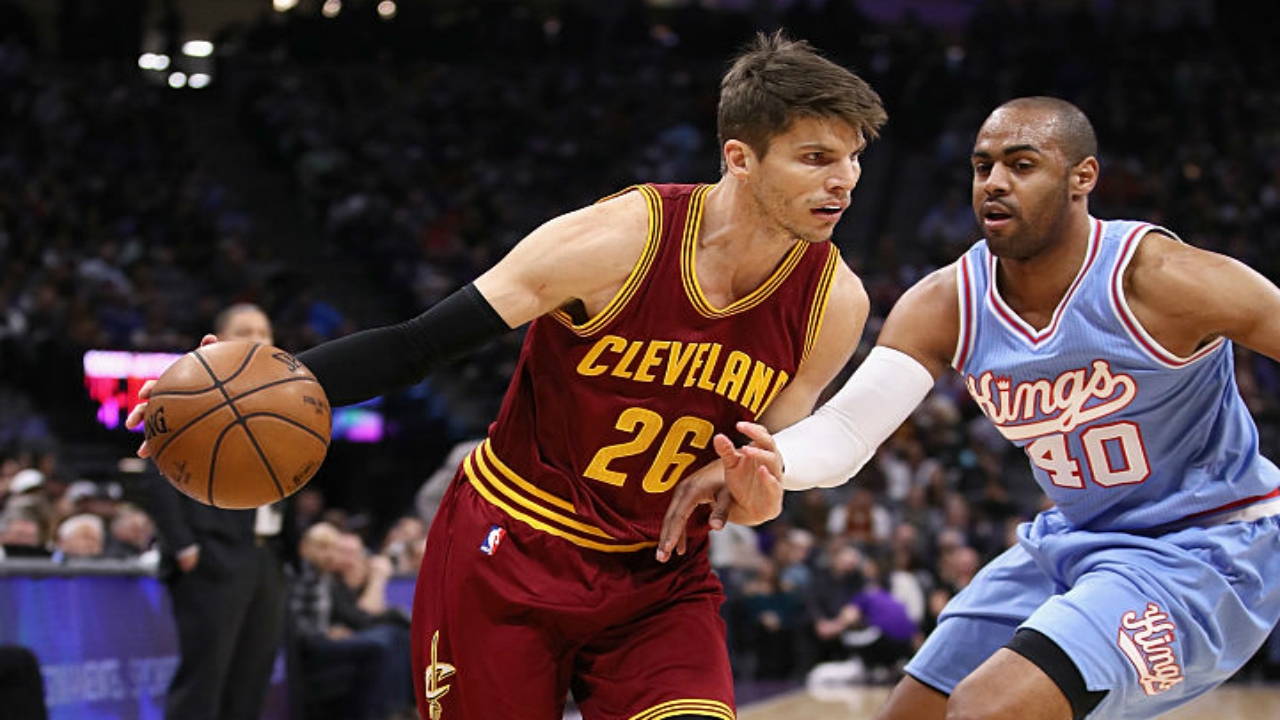 When he first got word he was traded to the Cleveland Cavaliers, former Atlanta Hawks shooting guard Kyle Korver had some mixed emotions.
MORE: Report: Anthony may stand firm on no-trade clause
Of course he was happy in one regard to join the Eastern Conference's top team (and one that has a more than solid chance at another NBA Finals berth).
On the other hand, he was sad to leave a place he had forged ties with. But Korver is settling in nicely with the Cavs and told Cleveland.com's Joe Vardon he hopes to re-sign with them in free agency this summer:
Kyle Korver hasn't given much thought to his free agency this summer, but, yes, he'd like to re-sign with the Cavs.
"I mean, who wouldn't want to play with the best players in the world," Korver told cleveland.com.
Korver is playing out the last of a four-year deal he signed with the Atlanta Hawks in July, of 2013, for about $5.2 million this season. He turns 36 on St. Patrick's Day and,…
Atlanta Hawks
Cleveland Cavaliers
Kyle Korver
Shooting guard
sports
Trade (sports)