Kansas City Chiefs: Too flawed to advance
I'm hoping most Kansas City Chiefs fans will understand the pain I'm in after watching the Chiefs bounced out of the playoffs once again. This time it was at the hands of the Pittsburgh Steelers. The Steelers are a good team and they absolutely deserved to win that game. However, the game was very much winnable for the Chiefs. Unfortunately, the same issues that have plagued Kansas City throughout the season reared their ugly head again at the worst possible time. There isn't one single scape goat to blame. This wasn't a fluke where the Chiefs were just "off" for one night. The Kansas City Chiefs are a flawed team and that is why they will be watching as two other teams compete for the Lamar Hunt trophy next weekend.
I am typing this a little before eleven PM Sunday night so the pain of the loss is still very fresh in my mind. I don't know that I have it in me to put too much into words tonight but I do have some things to get off my chest. Let's start with a few key points.
* The defense performed admirably. Yes, the Steelers racked up yards but the Chiefs kept them out of the end zone all night. Le'Veon Bell destroyed them in the first half but they did a better job of corralling him in the second half when they easily could have worn down. You factor in that they were without three of their most important run stoppers in Derrick Johnson, Jaye Howard, and Allen Bailey and I feel confident in saying the defense isn't to blame.
* The holding call was the single most heart breaking moment in recent Chiefs history. Look, it was technically holding, but the refs let that go multiple times per game in every single game. It happens to KC pass rushers constantly. In Tamba Hali's prime it would happen to him on almost every passing play. Now to be fair, I always complain that it should be holding when it's KC's pass rusher that it happens to but since they don't call it then it is heart wrenching for them to call it in that spot.
* The offense is 100% to blame for this loss.
It's that third point that I want to expand a little on before I call it a night and try to sleep off this loss.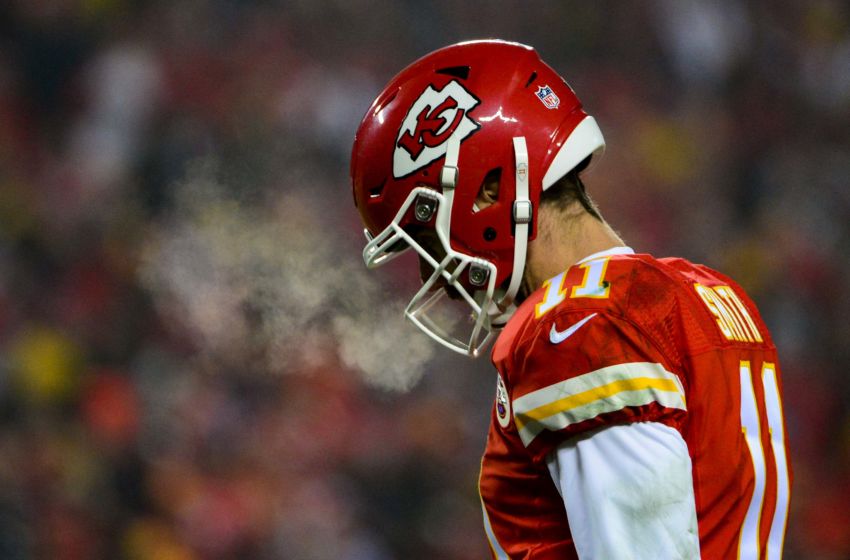 I think we can all agree that the Chiefs offense was to blame for most of their woes this season. While there is a lot to like about the "we win and lose as a team" mindset, the bottom line here is that it was the offense that didn't get the job done. What everyone may not agree on is what the main problem with the offense is.
There are many who will point the finger at quarterback Alex Smith. They will tell you that he is THE problem with the offense and that until the Chiefs get a better quarterback they will never be a true Super Bowl contender.
There are others who will place the majority…
Allen Bailey
Kansas City Chiefs
sports