Jon Stewart and 'The Curious Case of Flight 370'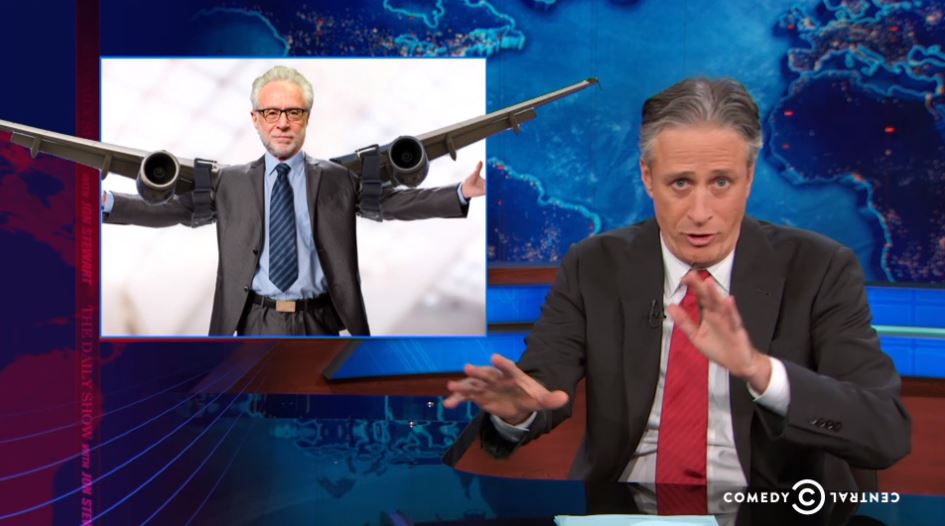 Not to be outdone by his late night TV peers — Jimmys Fallon and Kimmel — in the area of video virality,
The Daily Show
's Jon Stewart (
PeekYou profile here
) is trending today for his savage assessment of
CNN
's crass coverage of the Malaysia Airlines tragedy.
Attacking the 24-hour cable news network for their bloated, largely speculative, and entirely absurd coverage of a rather straightforward and sad story, Stewart lampoons the channel's excesses, and transparent clamoring for ratings — as well as the clamoring of their competitors — quite effectively.
A visit to Stewart's PeekYou profile will lead you to further clips of him taking on the media, as well as interviews, photos, articles, points of purchase, and much more of what the Internet has to offer of the diminutive cable satirist.
comedy
Comedy Central
Jon Stewart
late night
The Daily Show
TV
Viral Videos