Jimmy Kimmel tearfully reveals son's health crisis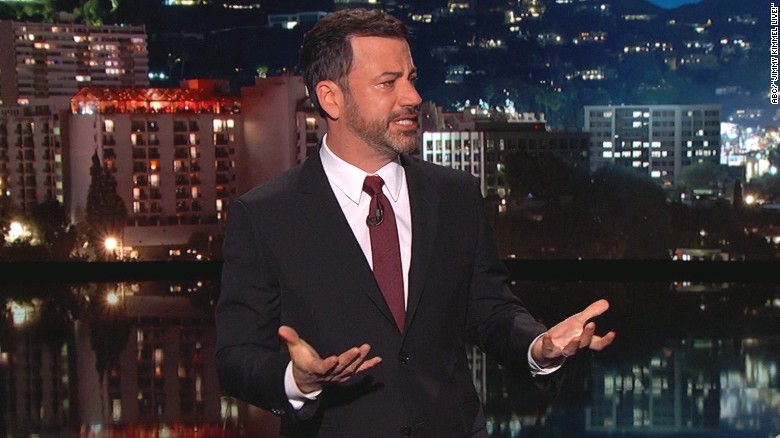 (CNN)Jimmy Kimmel used his monologue Monday night to get both personal and political.
The late night host got emotional as he revealed that his son William John Kimmel was born on April 21 with a serious heart issue.
During the 13-minute long monologue, Kimmel said his wife, Molly McNearney, had an easy delivery with their second child whom they call "Billy."
"Six pushes, he was out," Kimmel said. "He appeared to be a healthy normal baby until about three hours after he was born."
Kimmel said his family was there in recovery at Cedars-Sinai Hospital as little Billy met his two-year-old sister, Jane.
Then "a very attentive nurse" discovered the baby had a heart murmur and appeared to be a bit purple in color.
Tests showed the baby wasn't getting enough oxygen into his blood. An X-ray ruled out an issue with Billy's lungs, which meant there was a problem with the newborn's heart, Kimmel said.
"It's a terrifying thing," Kimmel said, his voice breaking. "You know, my wife is back in the recovery room, she has no idea what's going on and I'm standing in the middle of a…
Entertainment
Jimmy Kimmel
Late night television