It's time to accept that Duke just isn't a very good basketball team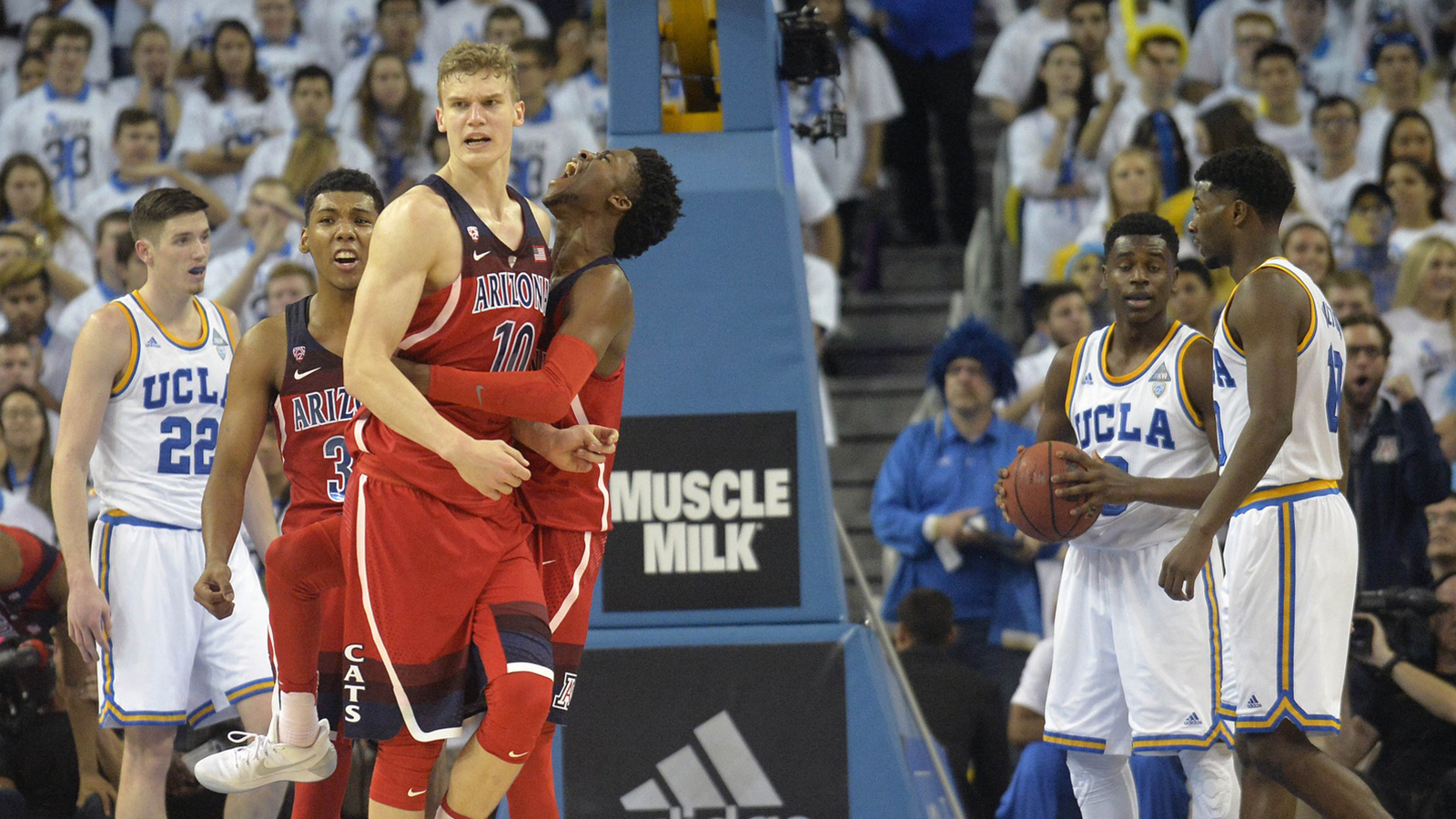 LOS ANGELES — The matchup wasn't supposed to go this way. This was supposed to be UCLA's coronation in the City of Angels: A big win in front of a national TV audience, in the most important home game the Bruins had played in years. It was an afternoon where students lined up early by the thousands to get in (with many turned away) and celebrities like Pro Football Hall of Famer Cris Carter and Baseball Hall of Famer Dave Winfield sat courtside. Kareem Abdul-Jabbar was honored at halftime after receiving his Presidential Medal of Freedom.
But with under a minute left Saturday, Arizona's Parker Jackson-Cartwright drove toward the basket and put up an off-balance lay-up. It missed, but Lauri Markkanen was there to slam it home … and got slapped on the wrist. Pauley Pavilion — which had been deafening seconds before — fell quiet.
Markkanen went to the line and added a free throw, putting the finishing touches on the Wildcats' emphatic 96-85 victory over the No. 3-ranked Bruins.
This game was supposed to be everything UCLA basketball has become this season. Only the Wildcats ruined the party.
The win was Arizona's 12th straight, and kept them atop the Pac-12 standings at 7-0. After a hot start from the Bruins, the Wildcats took the lead at 32-29, and never gave it back. A coast-to-coast layup by Allonzo Trier — in his…
Cris Carter
Dave Winfield
Kareem Abdul-Jabbar
Pac-12 Conference
Presidential Medal of Freedom
sports