Inside Kathie Lee Gifford and Hoda Kotb's 9-Year Friendship That Rivals Any Sisterhood
From Funday Mondays to Tryday Fridays, there's a bond on morning TV millions of viewers can't get enough of. If you haven't already guessed, it's the chemistry between Today's Kathie Lee Gifford and Hoda Kotb.
While the faces behind NBC's morning show call themselves a family, the bond between the fourth hour's co-hosts is much more than a work friendship. Some may like to call it a true sisterhood.
On Tuesday's broadcast, it was on full display when Hoda confirmed she had adopted a baby girl named Haley Joy Kotb. While many of her co-hosts were in complete shock, Kathie Lee confessed that she knew before anyone else.
"How hard it has been to keep this secret," Kathie Lee shared with the gang while trying to hold back tears. "I have the biggest mouth in the world and I've said zilch."
Her happiness for Hoda only continued in the 10 a.m. hour when the two were able to chat once again.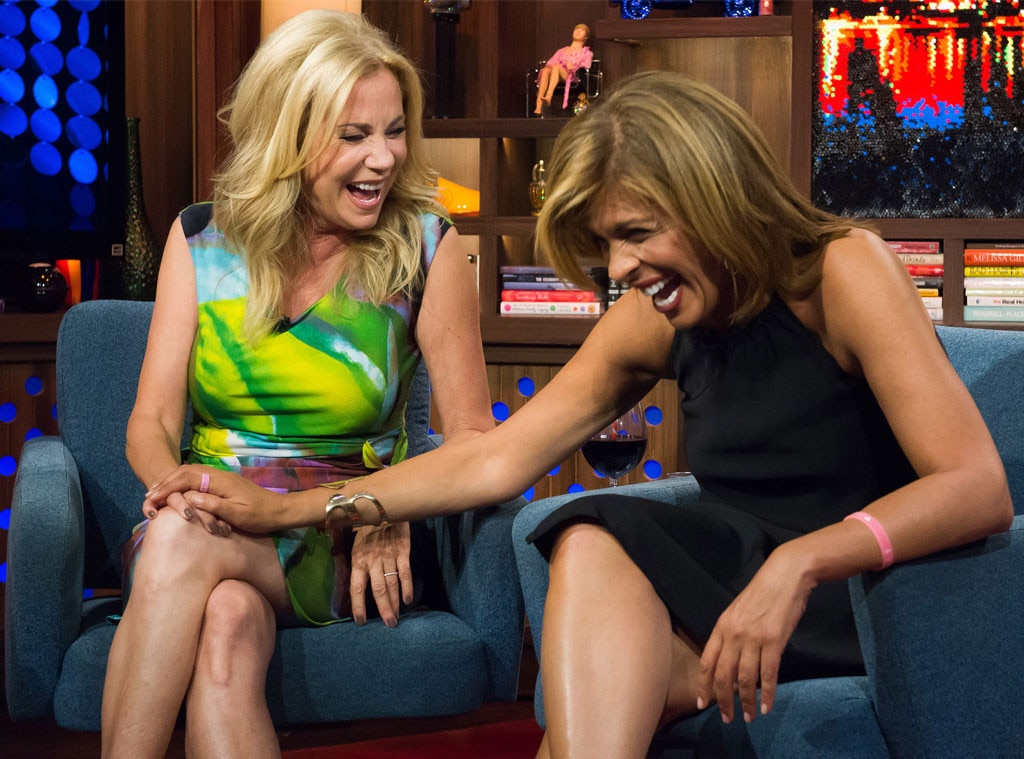 "I just loved her,"…
Entertainment
Hoda Kotb
Kathie Lee Gifford