Inside Bella Hadid and The Weeknd's Surprise Reunion Before the Victoria's Secret Fashion Show in Paris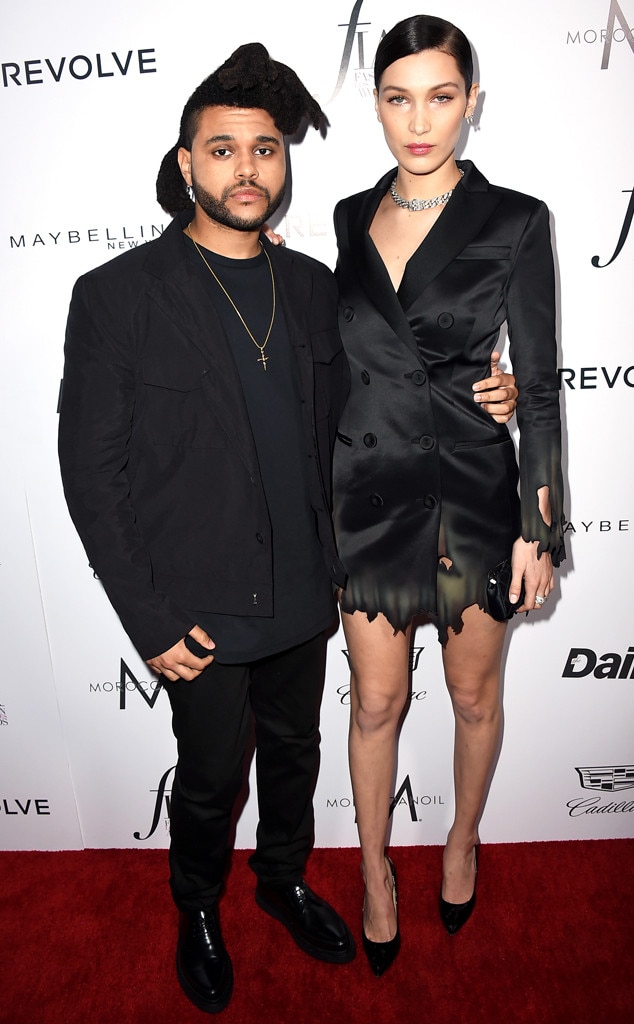 It's a small world in Paris after all.
Just a few short weeks after The Weeknd and Bella Hadid ended their romantic relationship, E! News has learned that the pair ran into each other Monday night in the famous city.
While the "Starboy" singer had dinner with friends including Ryan Phillippe at Hôtel Costes, Bella and a few girlfriends came by to say hello to everyone.
"Bella sat next to The Weeknd and spoke for a little while to him. They were really cool with each other," our source shared with E! News. "Bella was in a great mood, smiling and seemed really happy while being there."
With the Victoria's Secret Fashion Show scheduled to shoot…
Bella Hadid
Entertainment
Fashion show
Paris
The Weeknd
Victoria's Secret Fashion Show