How Likely Are You to See the Trumps Around DC?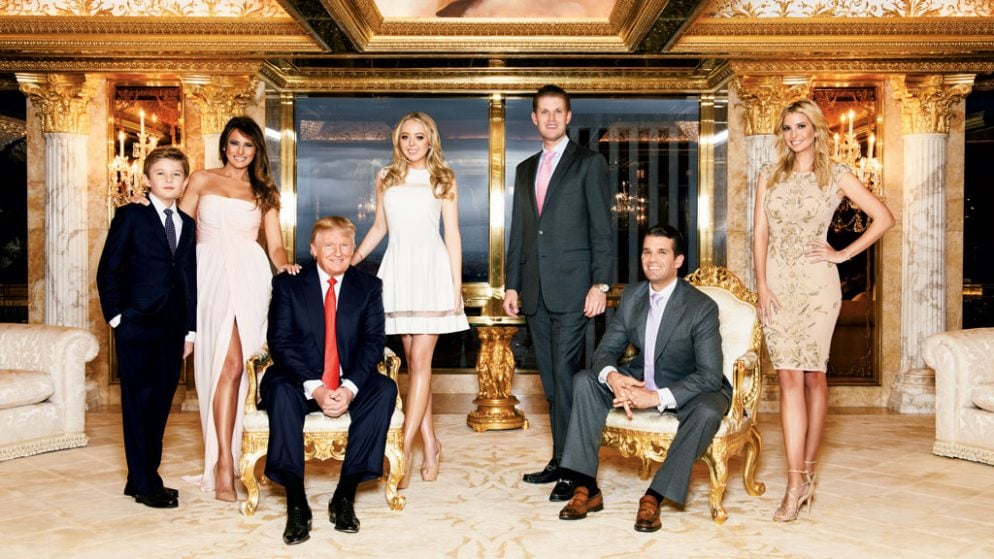 The big question: Will she move here? Barron's doting mom will reportedly remain in New York, in her Trump Tower penthouse, while her son finishes the school year. She'll most likely move after that, and why not? The First Lady typically gets a staff of about 30 to help with the White House's social workings, from cultural events to state dinners.
Likely DC profile: Medium. As New York socialites go, she didn't go out much, so as First Lady she'll probably be out and about an average amount. We could see her fitting in with the moms from St. Albans, St. Patrick's, or the Lab School, three posh private schools she reportedly toured for Barron. That could mean coffee at the Spring Valley Starbucks, Solidcore classes at Cathedral Commons, and girls' night out at Fiola Mare. As for shopping, she may hit the designer boutiques at CityCenterDC, though she also has a penchant for Intermix and buying online via Net-a-Porter.
Barron Trump, 10
Mother: Melania Trump.
Likely DC profile: Very low. He was protected from the limelight for most of the campaign, but DC is buzzing about having a preteen in the White House again.
Tiffany Trump, 23
Mother: Marla Maples.
Likely DC profile: Low. Tiffany has long been considered the black sheep of the Trump progeny. Her father often left her out of mentions of his kids on the campaign trail, while heaping…
Entertainment
Marla Maples
Melania Trump