HBO To Premiere Doc About Carrie Fisher and Debbie Reynolds Within Days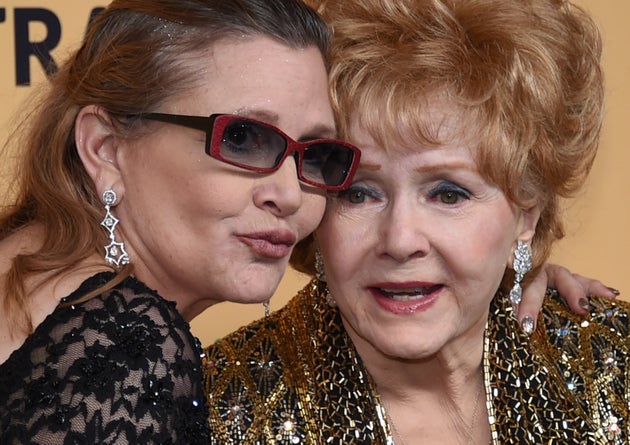 Just days after the deaths of mother-daughter duo Debbie Reynolds and Carrie Fisher, HBO has announced that it will move up the premiere of a documentary film about the actresses that was supposed to air in March.
The film, "Bright Lights: Starring Debbie Reynolds and Carrie Fisher," was predominately shot in 2014 and 2015. But following the deaths of the daughter and mother on Dec. 27 and Dec. 28, respectively, the cable channel has pushed up the airdate to Jan. 7 at 8 p.m.
A trailer from May for "Bright Lights: Starring Debbie Reynolds & Carrie Fisher"
"The story of a family's complicated love, this documentary is an intimate portrait of Hollywood royalty in all its eccentricity," HBO said in a release. "Carrie Fisher and her mother, Debbie Reynolds, live in the same Beverly Hills compound. The 83-year-old grand dame still has a Las Vegas act, but performing is taking its toll. Carrie's response is both hilarious and heart-rending."
"Bright Lights" tracks Fisher and Reynolds' relationship as the daughter prepares for "Star Wars: Episode…
Carrie Fisher
Debbie Reynolds
Entertainment
HBO