Happy 450th Birthday, Shakespeare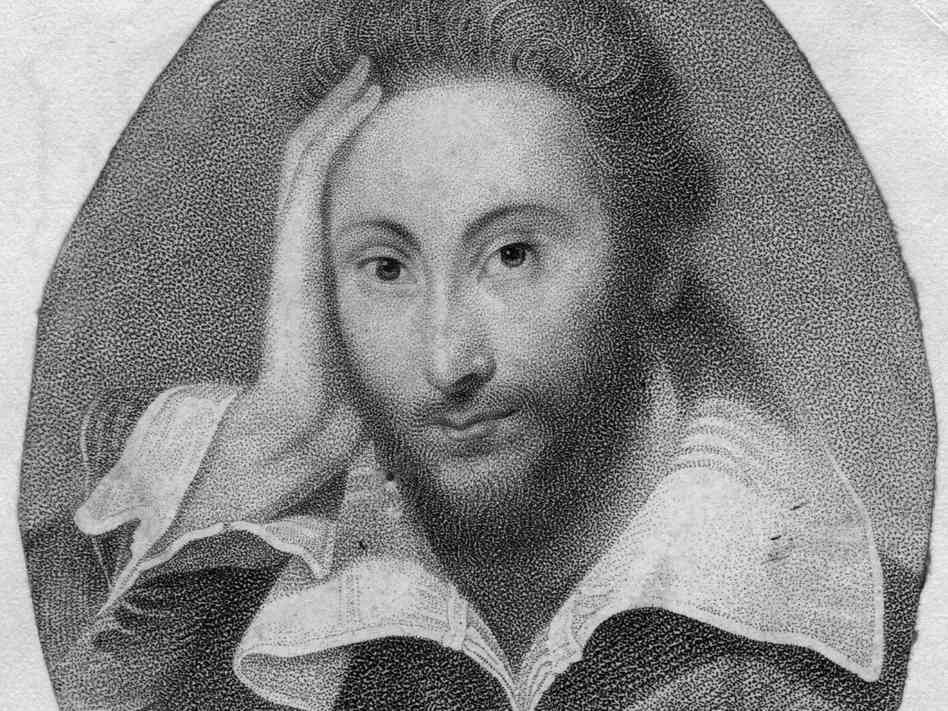 William Shakespeare (
PeekYou profile here
), widely acknowledged as the all-time greatest English language author and playwright, would have been 450 years old today, had he somehow not died before now. It is worth noting that if he were still alive today, his sizable and incalculably influential body of work would be the thing for which he was second most famous.
Sadly, he was not the first human to live to 450. Indeed, he never came close. He did however, during his nearly 53 short years of life, compose dozens of dramas — of which about three-dozen still survive, and of which most are not only great, but indispensable — two long-form, narrative poems, and numerous other, smaller works.
MIT has his his entire surviving body of work online here, so we recommend putting on a pot of coffee, buffing your glasses, and — if you've not yet done so — gettin' crackin'. These plays will not read themselves.
We won't attempt a proper biography here, but we know from where you can locate many; The Bard's PeekYou profile, chockablock as it is with links to videos, essays, and so much more.
birthday
books
drama
plays
Shakespeare
The Bard
theater
William Shakespeare