Hanley on Papi's legacy: 'Keep that rolling'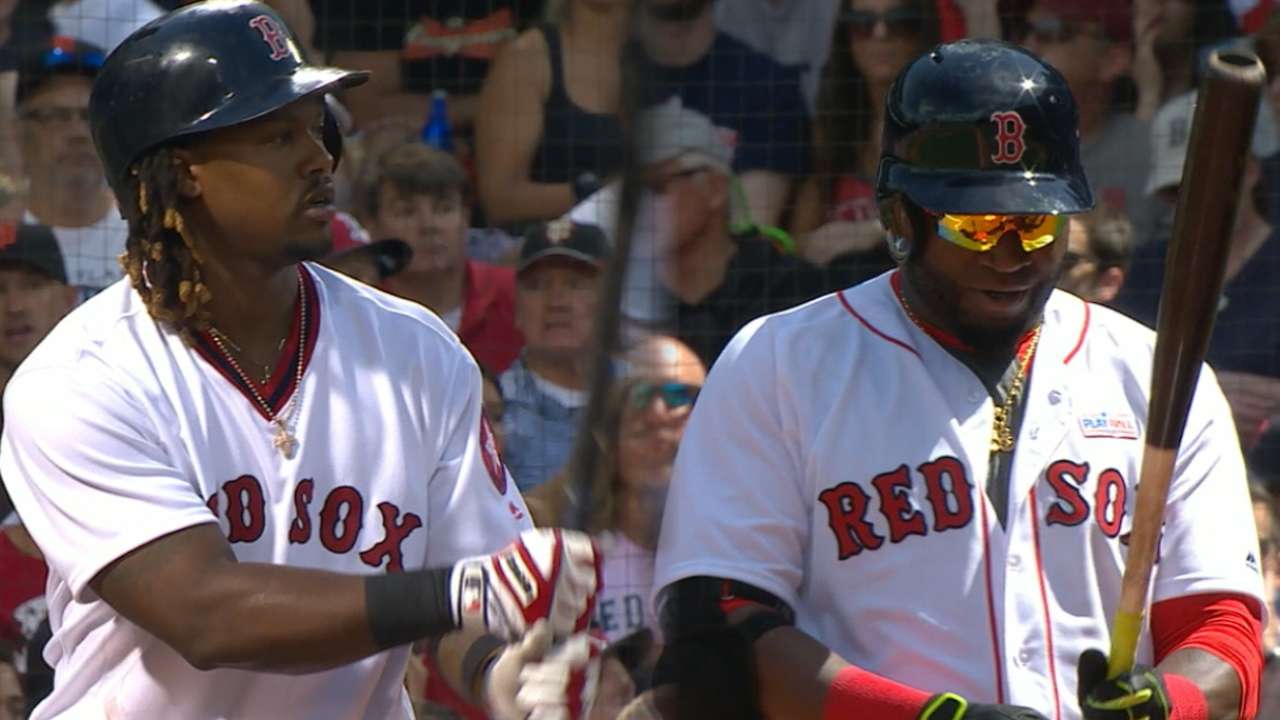 FORT MYERS, Fla. — Hanley Ramirez arrived at Spring Training on Thursday sporting a tribute to one of his best friends.
The veteran wore a T-shirt that said "Big Papi's walkoffs" — only this time, David Ortiz truly did walk off. And as painful as it is for Ramirez to say, he advises everyone not to expect a comeback from the legendary slugger who retired at the end of 2016.
"I don't think it's going to happen, so you've got to deal with that. David's not coming back," Ramirez said. "He's home with his family, all right? All right? You got that, Sox Nation? We're going to have to do it."
And when Ramirez says "it," he means business.
Expectations?
"To win the World Series," Ramirez said. "We went to the first round last year, and that wasn't enough. We need to get the job done."
Ramirez's job will be to replace Ortiz at designated hitter, at least against righties. Manager John Farrell will rotate players into that slot against lefties while Ramirez plays first.
What did Ortiz tell him about life as a DH?
"He told me that someday, you're going to get crazy because all you can do is hit, and when things are not going good, what can you do?" said Ramirez. "You just go out there and try not to think about it until your next at-bat. Honestly, he told me at first it's going to be a little hard, because when you can play defense, you can help the team in two ways. But DH, it's pretty much just offense, but I've just got to find a way to separate between those at-bats and cheer from the dugout."
Along with Mookie Betts, Ramirez is most capable of replacing Ortiz's production numbers. But he won't pretend he can do everything Ortiz did during his 14 years with Boston.
"I can't jump that high," quipped Ramirez. "The good thing is that I'm going to try, though. If you want to follow somebody, that's the guy. What he's been able to do, just on the field with his teammates, around the city, everywhere he goes, you want to keep that rolling."
Ramirez's maturation over the past couple of years has been something to see. He smiles constantly and sets an example with his work ethic. Those weren't things you heard a lot when he was with the Marlins and Dodgers.
Being around Ortiz every day for two seasons had something to do with that transformation. At Ortiz's request, Ramirez is taking over his old locker during Spring Training.
"His legacy, his way to play the game, the way to teach people around him, how he tries to make everybody happy around him — David was unbelievable," Ramirez said. "If he had a tough day, he would not let anybody know. You don't know when he's got a bad day. He's always got a good day."
As for Ramirez, this past season was the best he had in years when you factor in health and production. Over 147 games, he slashed .286/.361/.505 with 30 homers and 111 RBIs. The three-run walkoff homer he hit against Dellin Betances on Sept. 15 was a signature moment, as it jump-started an 11-game winning streak.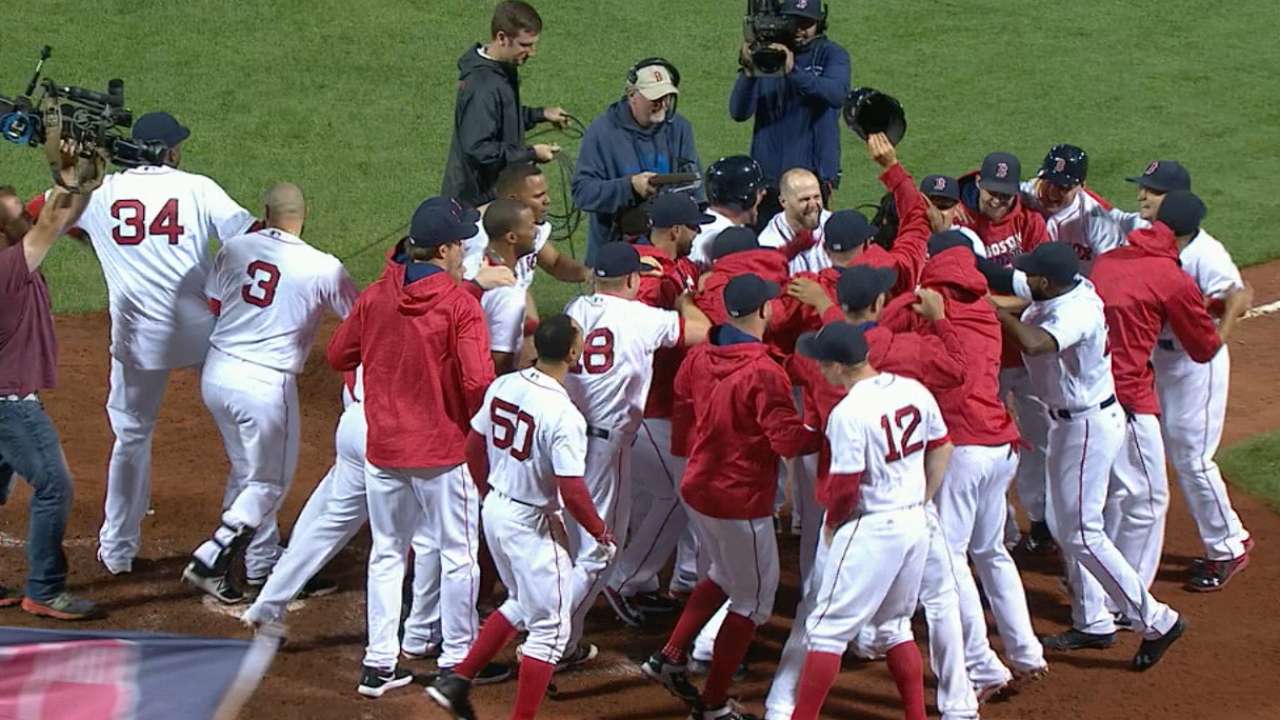 It all happened after a modest start to the season. Down the stretch, Ramirez was nearly an everyday force.
"I don't know what happened. I think my muscles got loose? I'm that type of player, second half," Ramirez said. "For me, I'm always like that, I don't know why. I don't give up, I just keep going all the way. But hopefully I can get hot this year all the way, from the start to the World Series."
And, really, that would be the most fitting way to carry on Ortiz's legacy.
Ian Browne has covered the Red Sox for MLB.com since 2002. Follow him on Twitter @IanMBrowne and Facebook. This story was not subject to the approval of Major League Baseball or its clubs.
David Ortiz
Hanley Ramírez
Run batted in
sports
Spring training