For Vikings, moving on from Adrian Peterson is just tip of the iceberg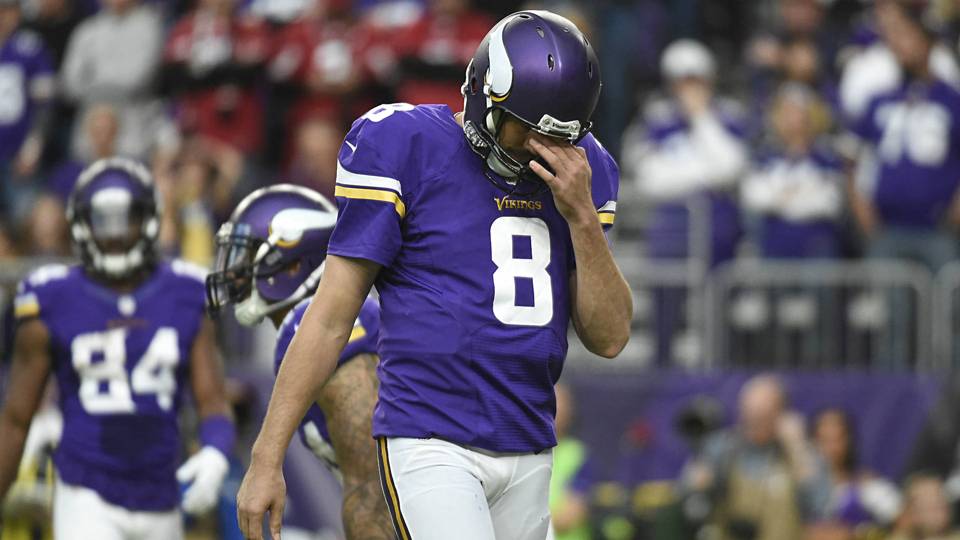 Vikings general manager Rick Spielman laughed at the first question he faced at his press conference at the Combine in Indianapolis this week.
"Wow, I bet a dollar there would be an Adrian Peterson question coming right out of the gate, and I did not get that. I lost," he said, chuckling.
Spielman literally could have dropped the mic right there, because nothing sums up the mountain of issues the Vikings face this offseason better than that — issues that dwarf Peterson's all-but-certain departure.
For instance, that first question was about Sam Bradford and, by extension, their quarterback situation.
MOCK DRAFT: Vikings pad O-line
It's easy to remember, yet still hard to believe, that a year ago the Vikings were coming off an 11-win season, a division title and the knowledge that they really should have reached the second round of the playoffs. (But they didn't, thanks to Blair Walsh, now their ex-kicker.)
Now they're trying to figure out how to flip last season's mess — not even relative mess, a genuine mess — into something closer to what they had last spring. They hit this offseason as an 8-8 team that had started out 5-0, which makes that final record feel far worse.
They may or may not have Peterson, based on what they can afford and what he's willing to accept. That will determine whether they need a new running back, how they can get one and whether they'll work with what they already have. They were the worst rushing offense in the NFL last season, most…
Adrian Peterson
Rick Spielman
Sam Bradford
sports