Florida State continues to prove its worth in cut-throat ACC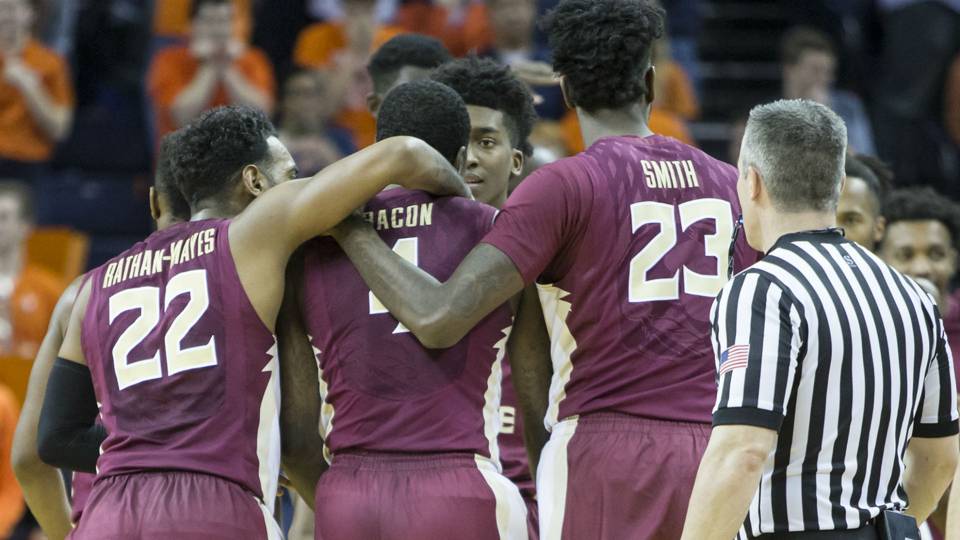 There was a time not long ago when Florida State would have been considered an afterthought in the ACC, even after a great start to conference play such as the one it is on right now.
That, however, is not the case this season.
Florida State is proving every time it takes the court that it can hang with the "big boys," and could be a bracket buster — to those who haven't caught on by the time the tournament rolls around.
The No. 10 Seminoles further proved they are for real Wednesday in an 83-80 win over No. 15 Notre Dame, handing the Irish their first ACC loss of the season. Florida State let its six-point halftime lead slip a bit in the second half, but…
Atlantic Coast Conference
Florida State Seminoles men's basketball
sports