Donald Sterling Has Sit-down Interview with Anderson Cooper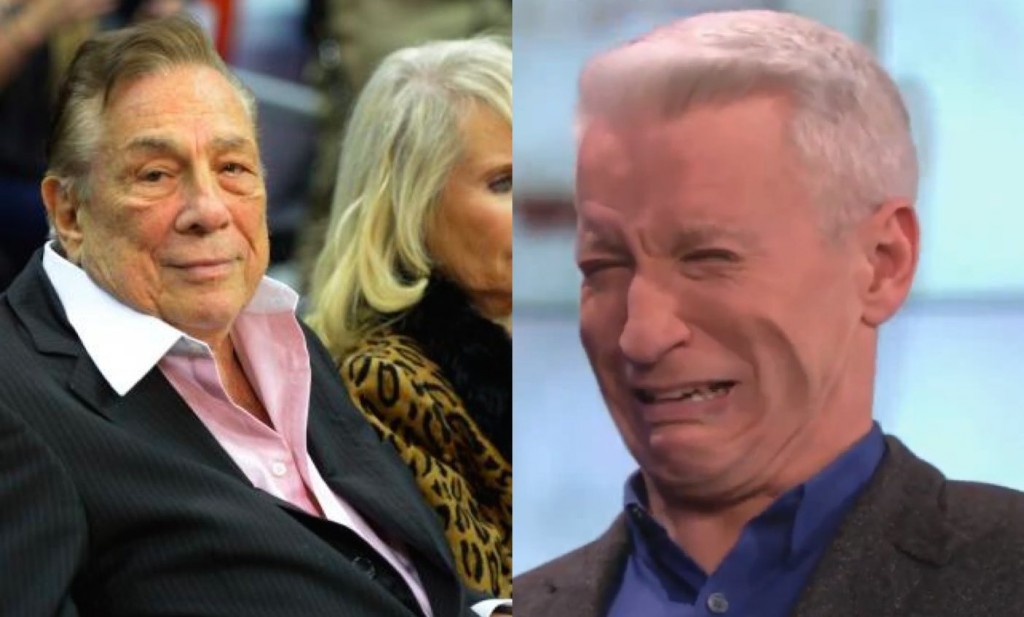 On Monday night,
CNN
will air a sit-down interview between Anderson Cooper (
PeekYou profile here
), and beleaguered
Los Angeles Clippers
owner, Donald Sterling (
PeekYou profile here
).
Update: The interview — intended as a public apology — has only caused Sterling more problems, and did nothing to satisfy his critics. What's particularly got people talking today (Tuesday) are his comments about basketball great, Magic Johnson; which are partially excerpted below.
Sterling said to Cooper, of Johnson;
"I think he should be ashamed of himself. I think he should go into the background. But what does he do for the black people? He doesn't do anything. He's got AIDS. What has he done, big Magic Johnson, what has he done? He acts so holy. He made love to every girl in every city in America, and he had AIDS, and when he had those AIDS, I went to my synagogue and I prayed for him, I hope he could live and be well. I didn't criticize him. I could have. Is he an example for children?"
As you might imagine, the fallout from this has not been insignificant; and the story can be followed via many links to be found upon Mr. Sterling's PeekYou profile.
The remainder of this entry was posted on Monday, prior to the interview airing.
"I'm a good member who made a mistake and I'm apologizing and I'm asking for forgiveness," says Sterling — who insists he was "baited" into making the comments that unleashed the firestorm — in an excerpt released ahead of Monday's broadcast.
This is the first time Sterling has spoken out in public since TMZ released a tape of him saying unambiguously racist things to his girlfriend, V. Stiviano. "I'm not a racist," he told Cooper. "I made a terrible mistake. I'm here to apologize."
"Am I entitled to one mistake, am I after 35 years? I mean, I love my league, I love my partners. Am I entitled to one mistake? It's a terrible mistake, and I'll never do it again," he added.
Check out an excerpt below, and keep up with the Web's coverage of the Sterling saga, as well as the vast cyber-existence of Anderson Cooper, via the great many links to be found upon each of their respective PeekYou profiles.
AC360
Anderson Cooper
basketball
CNN
Donald Sterling
Los Angeles Clippers
NBA
sports
TV