Brie Larson: Not Clapping for Casey Affleck at Oscars 'Speaks for Itself'
Brie Larson is standing by her decision to not clap for Casey Affleck at the Oscars.
Larson, 27, presented Affleck with the Oscar for Best Actor at the ceremony for his performance in Manchester By the Sea. But when he took the stage to accept the award, the actress refrained from clapping while the rest of the audience gave Affleck a standing ovation.
"I think that whatever it was that I did onstage kind of spoke for itself," she told Vanity Fair at the Los Angeles premiere of Kong: Skull Island. "I've said all that I need to say about that topic."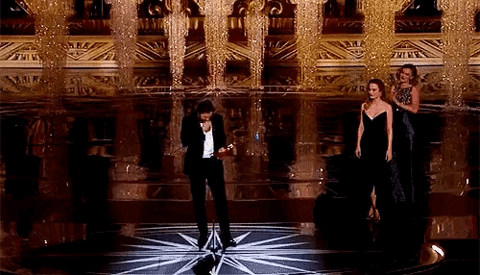 Many viewers took to social media to comment on her muted reaction, speculating that Larson's lack of clapping was a statement against…
Academy Awards
Brie Larson
Casey Affleck
Entertainment