Brie Larson Addresses Casey Affleck's Controversial Oscars Win One Last Time
Sometimes, actions speak louder than words.
When Brie Larson presented the Best Actor award at the 2017 Oscars, viewers witnessed a star looking less than thrilled at announcing Casey Affleck as the winner.
The proof was in the fact that when Brie handed over the golden statue, she stood to the side and didn't clap.
When appearing at the Hollywood premiere of her latest movie Kong: Skull Island this week, the actress confirmed that her reaction was intentional.
"I think that whatever it was that I did onstage kind of spoke for itself," she told Vanity Fair. "I've said all that I need to say about that topic."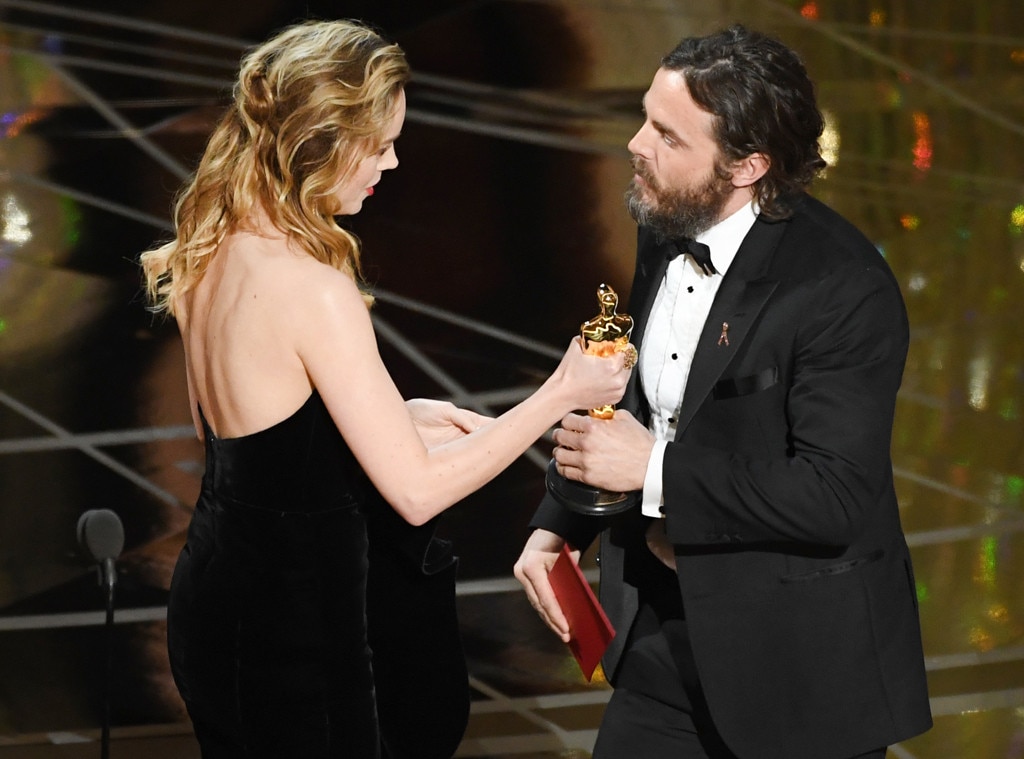 In the weeks leading up to the Academy Awards, several articles brought up claims of sexual harassment stemming from a 2010 lawsuit filed by two women who worked with Casey on the film I'm Still Here.
The suit was ultimately settled out of court and Casey has continuously…
Academy Awards
Brie Larson
Casey Affleck
Entertainment