Bob Costas stepping down signals death of Sports Anchor-God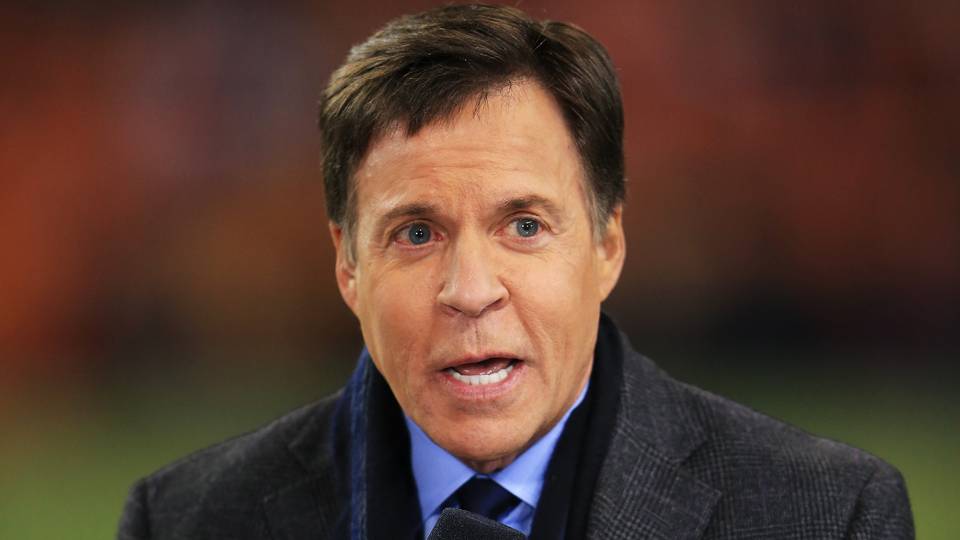 Call it the death of the Sports Anchor-God.
The news that 64-year-old Bob Costas is passing the torch to Mike Tirico after 24 years as NBC Sports' primetime Olympics host underlines, once again, how much the sports TV business is changing.
In recent months, we've seen 61-year-old Chris Berman accept an emeritus role after 31 years at ESPN, 76-year-old Verne Lundquist and 77-year-old Brent Musburger call their final college games after more than four decades on the air, and the 89-year-old Vin Scully retire after an incredible 67 years behind the mic for the Brooklyn turned Los Angeles Dodgers.
MORE: Fox owes Patriots thanks after Super Bowl 51 comeback
These venerable announcers/anchors have a few things in common. They were as big, or bigger, than the sporting events they called. And certainly bigger than the anaylsts who sat alongside them.
They were as much commentators and essayists as announcers. They were so big that announcers such as Costas had the freedom to opine on hot-button issues of the day.
Remember Costas advocating for gun control during the halftime segment of a "Sunday Night Football" game in 2012 after the murder-suicide case involving ex-Chiefs linebacker Jovan Belcher and live-in girlfriend Kasandra Perkins?
Those moments made them the successors to the pioneering sports TV giants of the 1970s such as Jim McKay (who hosted 10 Olympics for ABC Sports ) and Jack Whitaker of CBS Sports.
Meanwhile, they were older, white men — in the tradition of "Voice of God" news anchors such as Walter Cronkite and Eric Sevareid, and later Peter Jennings and Tom Brokaw.
At their height, they made their own rules at networks.
WATCH: Bob Costas passes the torch to @miketirico , announces he is handing off his primetime Olympic duties pic.twitter.com/qRaodXm30r

— TODAY (@TODAYshow) February 9, 2017
Costas' contract with NBC, for example, let him decide when he would step away after a U.S.-record 11 Olympics, noted The New York Times' Richard Sandomir, who broke the story Thursday.
…
Bob Costas
Brent Musburger
Chris Berman
ESPN
God
Jim McKay
Mike Tirico
sports
Sports commentator
Verne Lundquist
Vin Scully