Bill Murray Crashes Engagement Pic
Just a couple of weeks ago the Internet was buzzing of, and we were blogging about, Bill Murray (
PeekYou profile here
) popping in on a stranger's Charleston, South Carolina bachelor party, to
impart some of words of wisdom.
It seems the comedy legend's current time in Charleston is not without its recurring motifs, as today the Web is buzzing of Bill having crashed a young local couple's recent engagement photo shoot; of which you can plainly see the result below.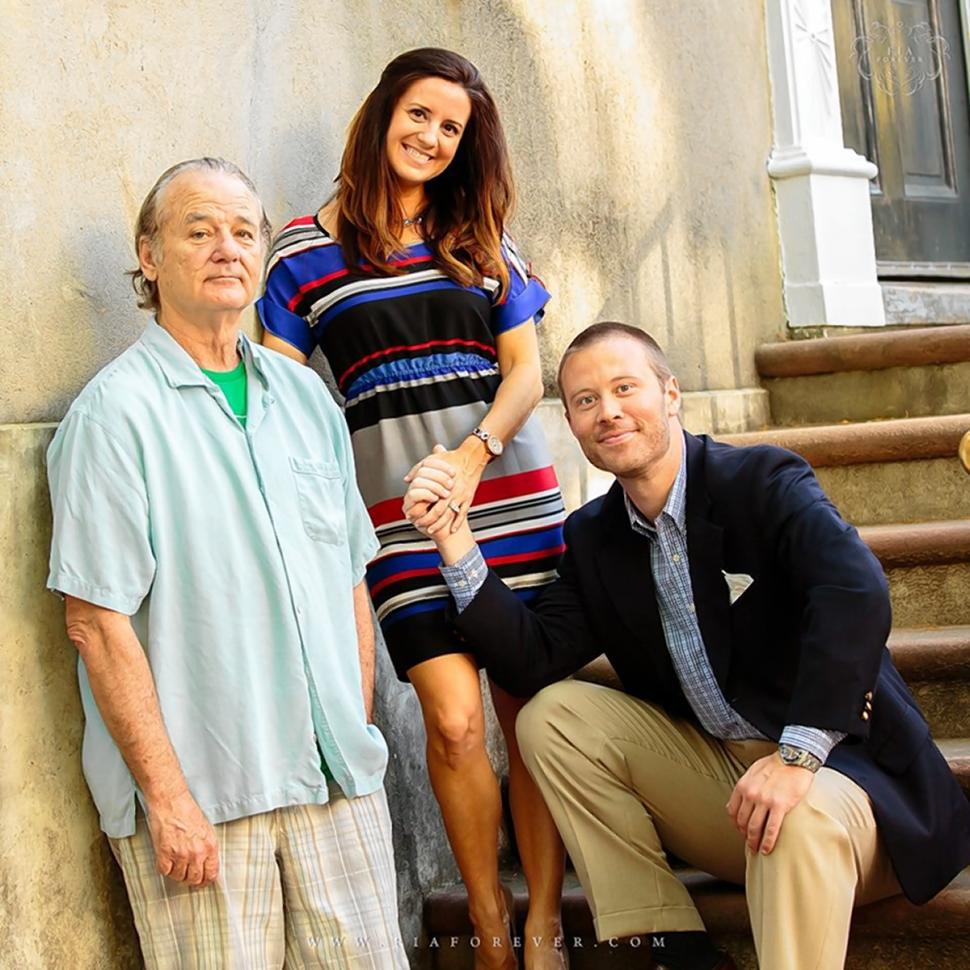 The photographer Raheel Gauba, who owns
Fia Forever Photography
, was snapping Erik Rogers and Ashley Donald's engagement pics when he noticed the couple was distracted. As he told Charleston's
Post and Courier
, "I thought who the heck is bothering them. I turn around and it's Bill Murray with his shirt up, belly out, tapping his belly and trying to make them laugh."
Gauba at that point invited Bill to step in front of the camera.
Known as he is for his spontaneity and being accessible to a degree that few of his level of celebrity are, it's no shock at all to know that Murray at that point happily obliged; as the evidence above illustrates.
"I took the shot and off he goes," Gauba added. Murray presumably gone, as mysteriously as he arrived.
Keep up with America's favorite scruffy party-crasher via the many links — encompassing a vast array of media strewn across cyberspace — to be found upon his PeekYou profile.
actors
Bill Murray
Charleston
comedy
movies
South Carolina